In a Lehigh Valley full of award-winning breweries, wineries, and distilleries, don't overlook the area's equally awesome cideries! With varieties from dry to sweet, and locations from rural to urban, you'll discover the taste and atmosphere you're searching for. With so many taps to choose from at each, join us for a flight of hard cider at Red Balloon Cider in Emmaus, Five Maidens Cider Company in Bethlehem, and Hardball Cider in Mount Bethel.

Red Balloon Cider
525 W Jubilee St, Emmaus (Located at Switchback Pizza Company)
Floating with flavor from 100% Pennsylvania apples, Red Balloon Cider specializes in dry and semi-sweet ciders. If that's not enticing enough, they share a space with sister business Switchback Pizza Company, which makes wood oven pizza from slowly-fermented dough. Drink cider. Eat pizza. Be happy.
Cider Jubilee (7% ABV) Named for the street it's located on, this classic-tasting cider is like a familiar friend in your old neighborhood.
Purple Rain (7% ABV) Flowery and colorful, this cider was this writer's favorite. Aged on Butterfly Pea flowers and garnished with lemon, the semi-sweet variety is a subtly-textured, perfectly-mixed masterpiece.
Check out their seasonal pours.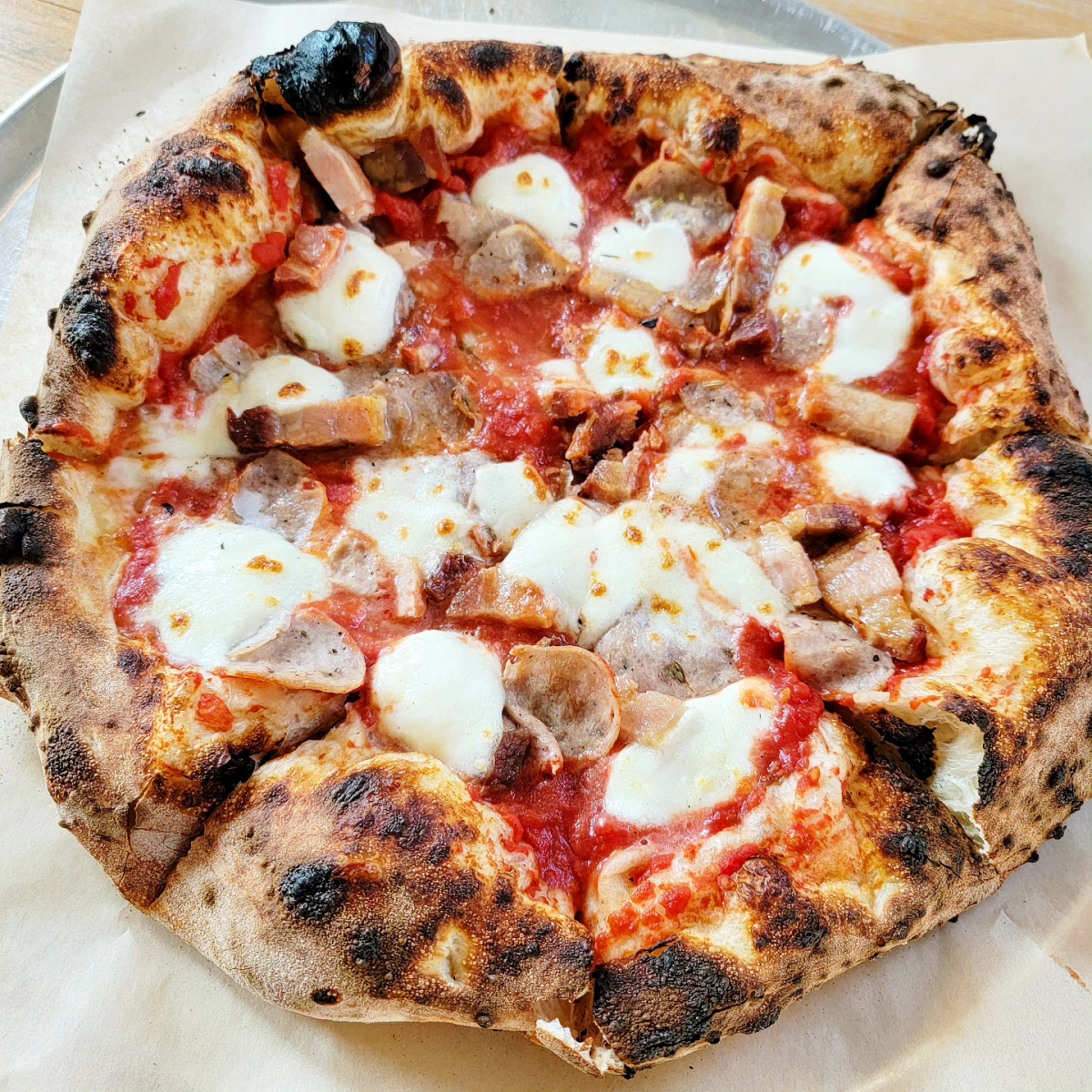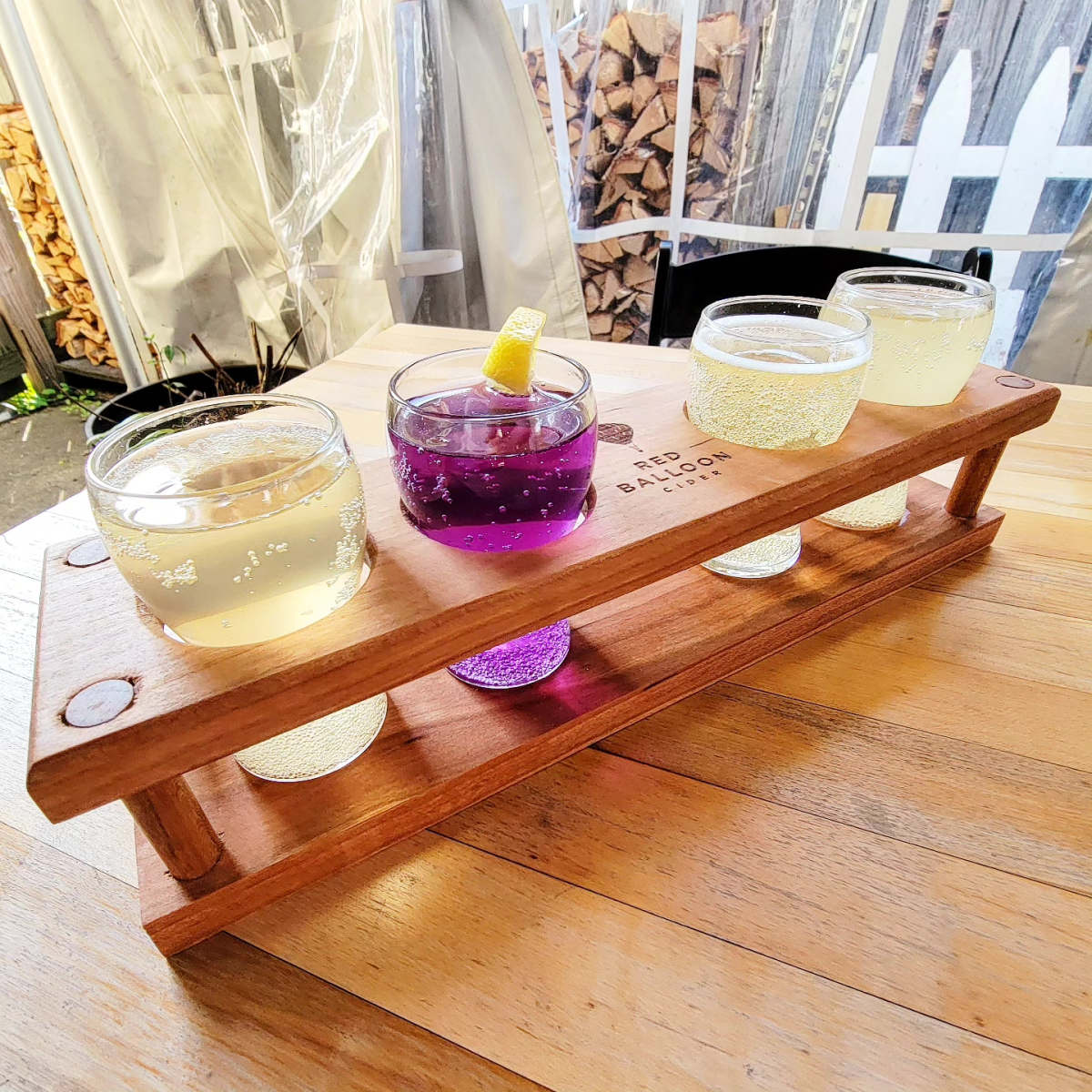 Five Maidens Cider Company
327 Polk St, Bethlehem
With the most ciders on tap of Lehigh Valley cideries, the mad scientists at Five Maidens Cider Company are always brewing up unique flavors with locally-sourced apples. Just two years old, this family-run business isn't afraid to experiment with small batches. Featuring live music and steel city character, this spot fits right in with the Southside Bethlehem neighborhood vibe.
Blueberry Lemonade (6.03% ABV) A beautifully flavorful fruit mix with strong blueberry taste and hints of lemon and apple still present.
Steep Series - Raspberry Green Tea (6.42% ABV) The sweet raspberry comes to the front, but the tea flavor gives it a drier base. As a green tea lover, I approve.
Ms. Jackson (6.3% ABV) This is for real! The single varietal cider makes it taste like biting right into an Evercrisp apple.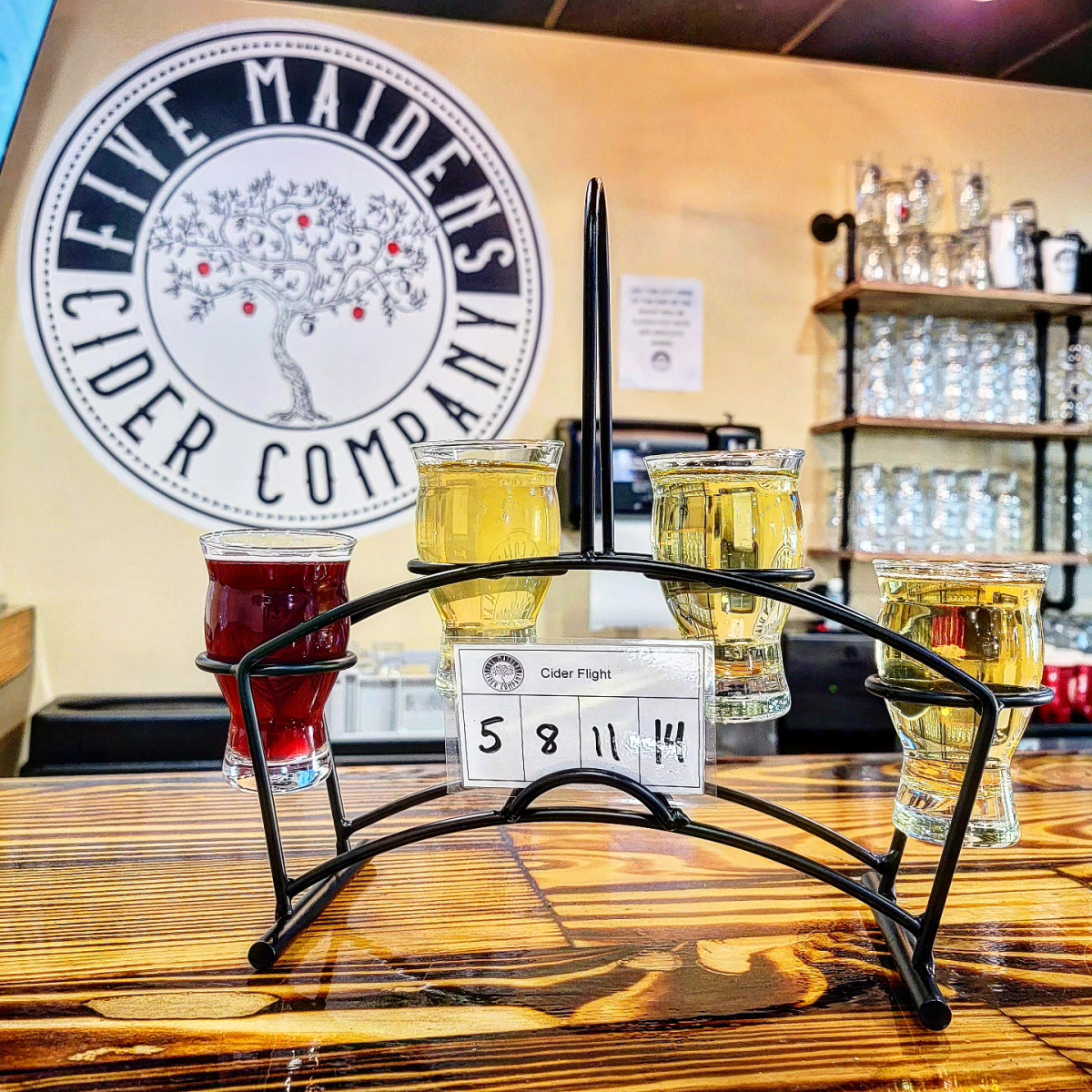 Hardball Cider
805 Orchard Rd, Mt Bethel
"Hey, is this heaven? No, it's Hardball Cider." With ciders named in honor of America's pastime, the 5th generation-owned family farm is nearly as old as the sport of baseball. With a picturesque pond and plenty of space for food trucks and live music, this is a cidery of dreams.
Ciderita (6.9% ABV) This tastes exactly how you hope it will. The classic taste of a margarita, but with a distinct apple tartness.
Curveball (6.9% ABV) Sweet, bubbly, crisp. I'd consider it more of a juicy fastball down the middle, as it delivers a blast of classic apple flavors.
Bases Jammed (6.5% ABV) Strawberry lovers, don't get caught stealing a sip from your friend. Just get a whole pint.
Sweet Spot (6.9% ABV) Chocolate apple cider?! It's like drinking Halloween. A creamy chocolate flavor hits your lips first, transitioning smoothly into apple for a walk-off win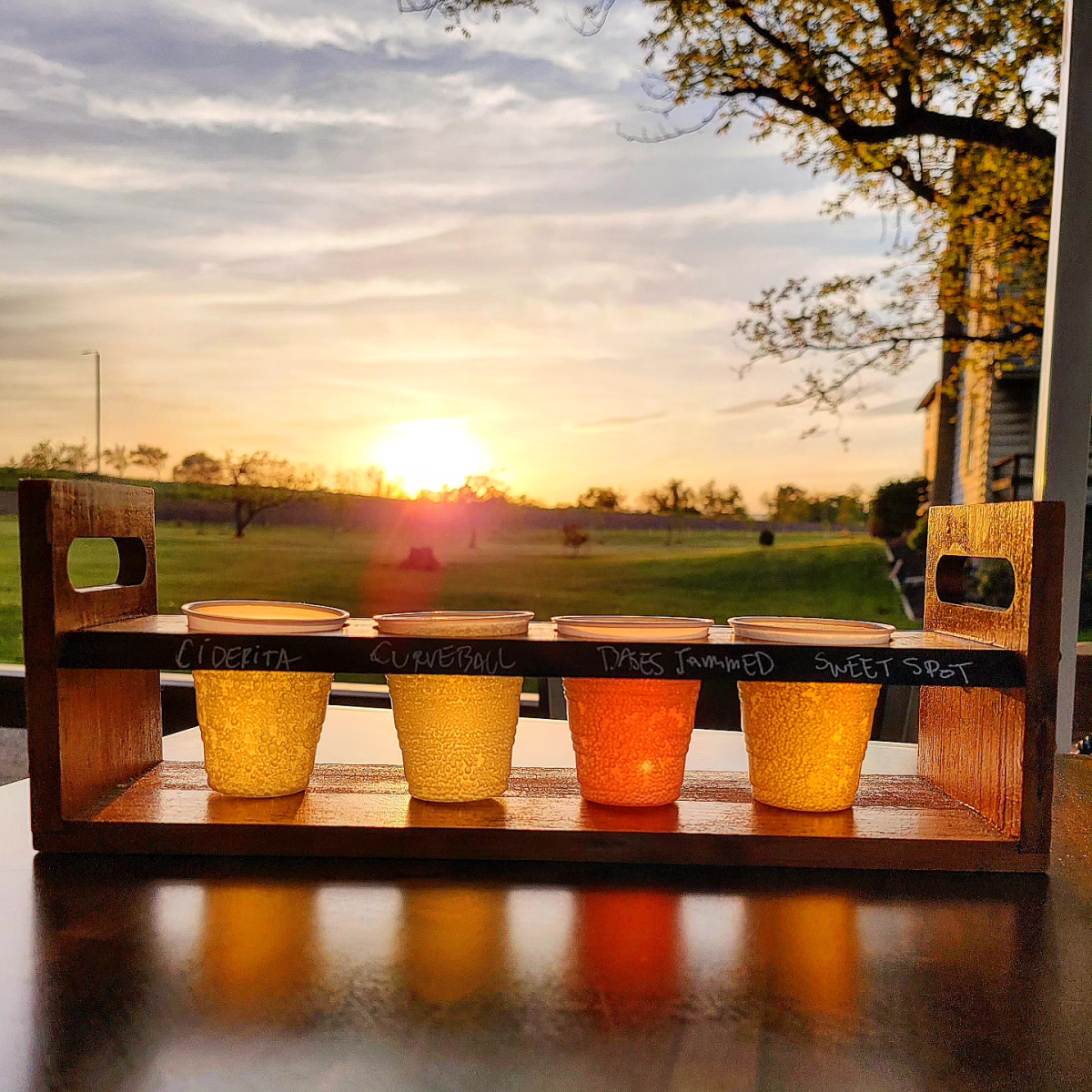 Hoppy. Fruity. Malty. Bitter. Dank. Boozey. Delicious. IPAs take up lots of space on the "On Tap" chalkboards…
If fall in Lehigh Valley wasn't awesome enough, the region's award-winning breweries are flowing with seasonal…
Unlike pizza, burritos, and pancakes—cupcakes actually make sense as a delicious diminution. Cupcakes deliver all the…