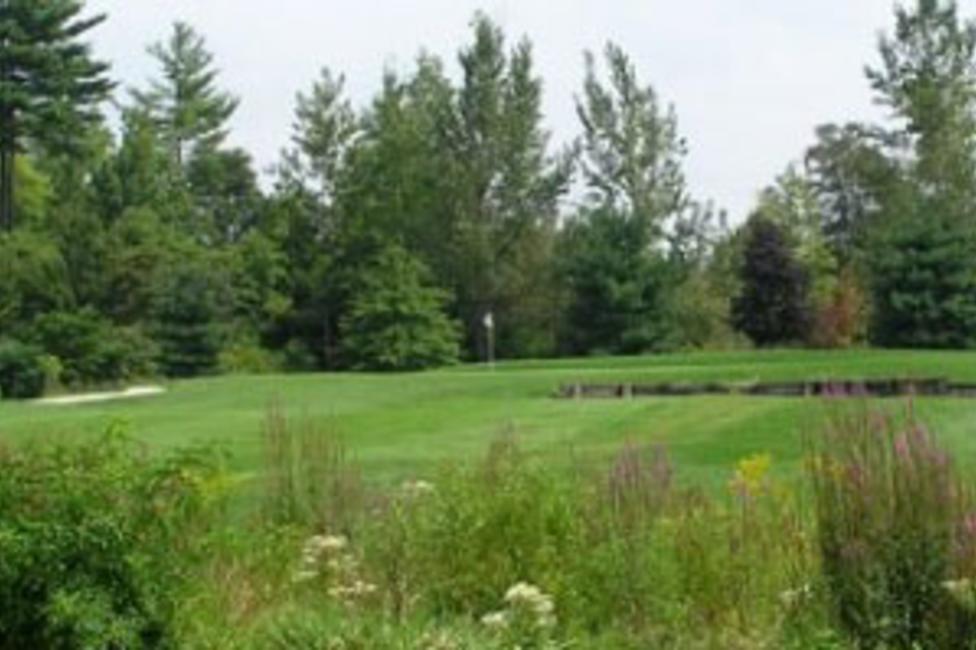 I've mentioned in the past how great fall golf can be in Lehigh Valley. This past weekend I managed to play in a two-person, 8-inch cup scramble tournament at Blue Ridge Country Club. The only problem … it felt more like winter! If it were a few degrees cooler we might have had snow, but instead it just rained. I've played in the rain before, so to me it wasn't too big of a deal, but most of the women playing in the tournament felt differently about it. They wanted to quit before the tournament started! They toughed it out though and it turned out to be a lot of fun.
I happen to be a member of this private country club, so I know the in's and out's of the course. I love it for the scenery the most. Other people love it for the challenge. The course is almost 6,700 yards from the back tees and a "reasonable" 5,400 for the women. Its small greens lead to an approach shot that must be on target or look out. The club's been around since 1915, although it was only nine holes until 1989. And, a beautiful new clubhouse was erected in 2003.
So, why am I giving you the inside scoop on a private club that you would never be allowed to play under normal circumstances? Well, don't tell anybody, but for a short time you can play this club too. Yes, without a member. Just you and your friends! Blue Ridge Country Club is offering a limited chance for you to check out the club. And, you can check it out for a price that is cheaper than most public courses!
The dish:
~Tee times are available after noon. ~You may call one week ahead to make a time (610-826-2504 x223). ~$40 weekdays and $50 weekends (carts included) ~Country club dress code is in effect, so no jeans and shirts must be tucked in … you know the drill!
So why not get one last round or two in before the weather does turn to snow? From what I've heard, Lehigh Valley is going to get pounded this year! That makes our skiers and snowboarders happy ... not me. [gallery ids="6732,6733"]