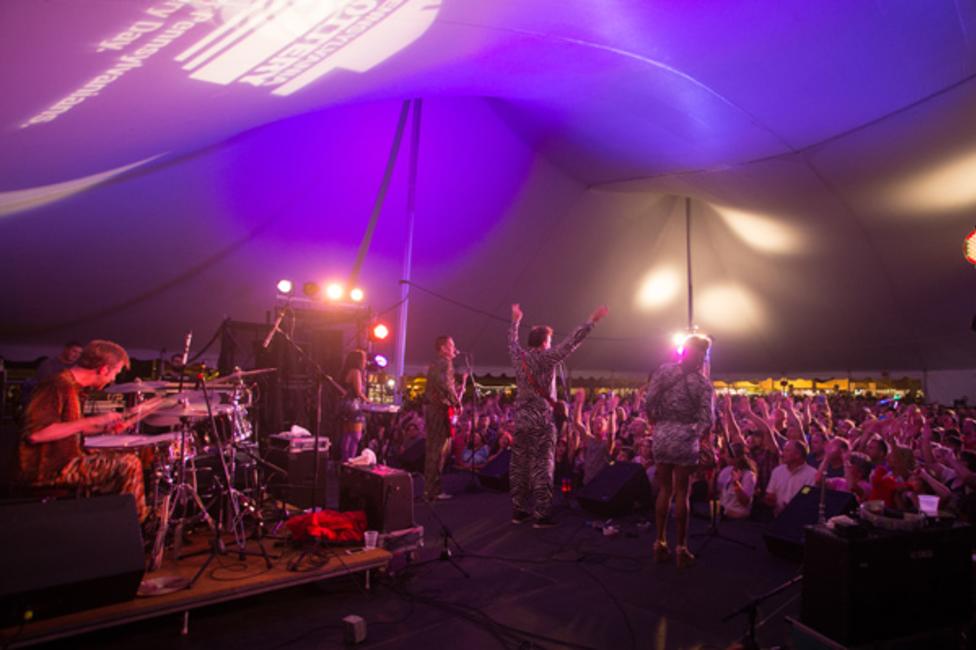 On August 7, one of the nation's largest free music festivals makes its return to Bethlehem. Now in its 31st year, Musikfest® is a staple not only in Lehigh Valley, but along the entire east coast.
The ten-day festival brings more than 900,000 people to Lehigh Valley, with more than five hundred free music acts featured on 14 stages. Within recent years, the festival has expanded to include the SteelStacks campus of ArtsQuest™, as well as the traditional locations along the Historic Bethlehem District and Colonial Industrial Quarter.
While a majority of the concerts are free of charge, there is one ticketed main stage show each day of the festival. These shows are held at the Sands Steel Stage, located on the SteelStacks campus.
For the first time, Musikfest® will be getting a jumpstart with the help of chart-topping artist Duran Duran. This performance will be held on  Thursday, August 6, a day prior to the official start of the festival.
But that's not the only first this season. In 2015, Musikfest® will host its first non-musical act on the main stage. On Monday, August 10, Jerry Seinfeld will take the stage for what is sure to be a performance to remember. Other ticketed main stage shows include The Flaming Lips, Culture Club, Reba, Snoop Dogg, OAR, Alice in Chains, Darius Rucker, 3 Doors Down with Collective Soul, and ZZ Top.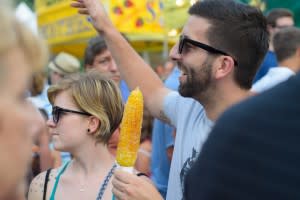 Upon your arrival at the 'Fest, you'll quickly learn that concerts aren't the only draw. Festival-goers have access to more food that you can begin to imagine. Of course, there's the traditional staples like funnel cakes, ice cream, and fried everything. Don't miss out on the fan favorites of 'Fest including Take A Taco and Aw Shucks corn. Yum!
And after all that food, you'll certainly need a beverage to help balance you out. Grab your Musikfest® mug to fill up at a number of available beer tents. Wine and mixed drinks are also available at select locations.
If you're traveling to the area for the festival, be sure to take a look at one of our available travel packages before making your plans.
Each package includes overnight accommodations in a participating hotel or inn, two Musikfest® mugs, two shuttle passes, and $20 worth of food and drink vouchers. To book a Musikfest® package, contact the front desk of the hotel. Each hotel property will have additional Musikfest® items available for purchase should you need more.
Don't delay on making your plans for this annual event.