We all know that Santa Claus is coming to town on December 25 and even if you don't have a chimney, he'll find a way in somehow.
And since he and his reindeer are pretty magical, he shouldn't have much trouble visiting each and every house in Lehigh Valley to deliver presents.
However, we were lucky enough to interview Santa via a phone call from The North Pole to find out a little more. Santa has listed these five buildings as his absolute favorite to visit during his long journey.
"My reindeer and I love visiting Lehigh Valley," Santa said over the phone. "There are so many good boys and girls to deliver presents to. But, there are also some beautiful buildings that we get to stop at as well."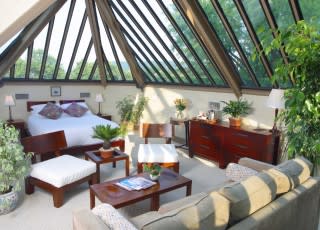 5. Sayre Mansion in Bethlehem: "I love the Sayre Mansion," Santa said.
"It was originally the home of town icon and entrepreneur, Robert Sayre, and has 22 beautiful rooms that overlook both south and north Bethlehem. Mrs. Claus always tries to get me to book a room for the summer.
I think we'll have to do that this year."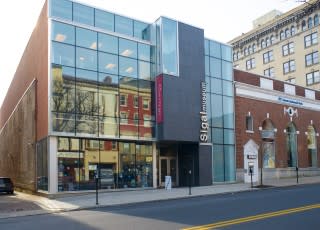 4. Sigal Museum in Easton: "What makes this building great is its modern architecture on the outside and the history on the inside," Santa said.
"It is home to the Museum of The Northampton County Historical and Genealogical Society and they have programs year round.
It's important for little boys and girls to learn about their community history! "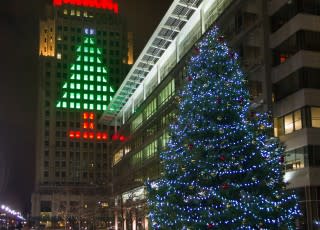 3. PPL Building in Allentown: "This one truly stands out from the crowd," Santa said with a laugh.
"Its 24-stories, make it the tallest building in the city, and the second tallest in the Lehigh Valley after Bethlehem's Martin Tower.
If you haven't seen it during the Christmas season, you're missing out.
PPL provides power to our little hut up here and they do a good job during all of our snowstorms."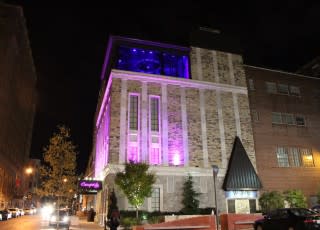 2. Cosmopolitan Restaurant / Wave Nightclub in Allentown: "This is a bit of a new one that I've had the pleasure of stopping at," Santa said."
Last year, I could just go right onto their rooftop bar, but it looks like they have added a new nightclub called Wave!
Blitzen is a pretty big clubber, so we'll have to make sure he doesn't want to stay too long. Thankfully, Rudolph is an awful dancer."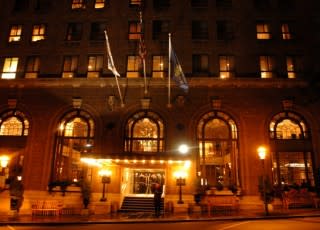 1. Historic Hotel Bethlehem in Bethlehem: "Maybe it's the cookies they leave out for me, or maybe it's the bright sign on the roof," Santa said.
"Either way, Hotel Bethlehem is one of my favorite buildings in the whole world to visit. I hope they have some of that great jazz music playing this year. I heard Hall & Oates stayed there a few months ago!
That's exciting!"
Well, there you have it from Santa's mouth.
Be sure to check out these great buildings, and many others throughout Lehigh Valley, in 2014.