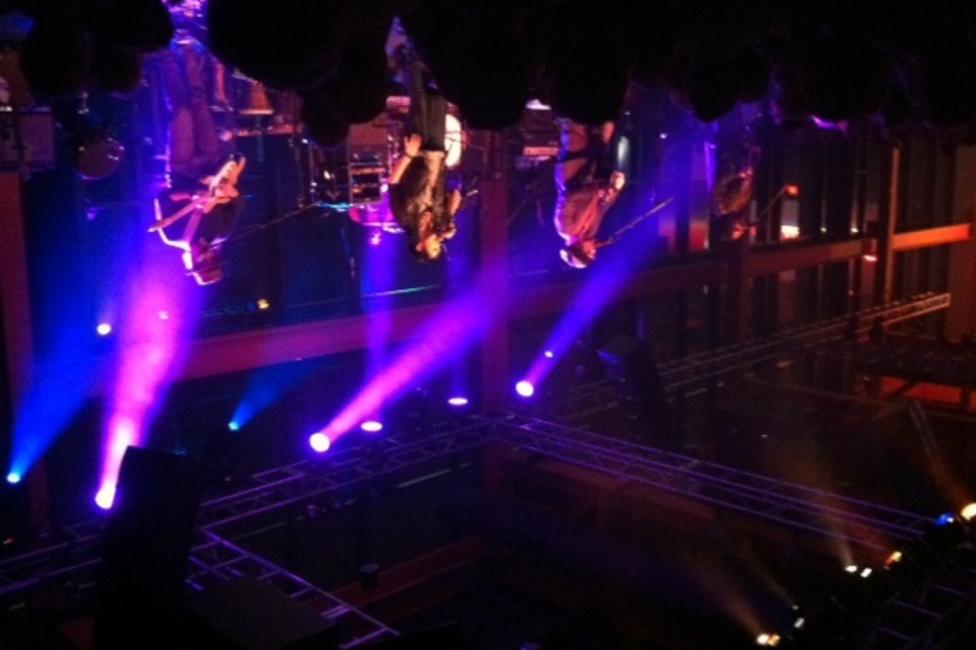 Music has a magical way of taking me back to certain moments in my life. Billy Joel conjures up childhood car rides with my dad drumming his hands on the steering wheel, Delerium whisks me back to dating my husband and gives me butterflies all over again, and Rusted Root reminds me of summers in Lehigh Valley when I was a teenager, driving around in my Jeep Wrangler with the top off and my hair blowing in the wind. They were carefree times.
At some point during the past 15 years, I fell out of touch with Rusted Root...and that carefree feeling. I went off to college, grew up, and joined the world of bosses, deadlines, mortgages, and 401k plans. Meanwhile, Rusted Root took a seven-year hiatus and in their absence new bands made their way into my music library. As a result, I sort of forgot about them.
Then, a few months ago, I noticed that Rusted Root was scheduled to play at SteelStacks. At the mere sight of their name I could hear the upbeat chords at the beginning of "Send Me on My Way," and it put a smile on my face. I purchased two tickets immediately.
The weeks leading up to the concert were busy with work and travel, and by the time Sunday finally rolled around, going to a concert was the last thing I felt like doing. Besides, I wondered, would I even remember their songs? Would I even like them anymore? My husband convinced me to go for just a little while. So I summoned my last ounce of energy and we headed over to the Southside.
The scene we arrived to was surprisingly relaxed and inviting. People were sitting outside, enjoying the warm evening alongside the fire pit and on the third floor balcony. Inside, others were dancing to the opening act, a guitar and sax duo called My Silent Bravery.
When Rusted Root finally took the stage, they jumped right into their set list, and their unforgettable tribal beats and energetic vocals made all of those lost years disappear. And like magic, my tiredness and stress melted away, and for a couple of hours I got to be carefree again.
Guest post written by Erika Liodice, author of the newly-released novel, Empty Arms, and an award-winning blogger at Beyond the Gray.