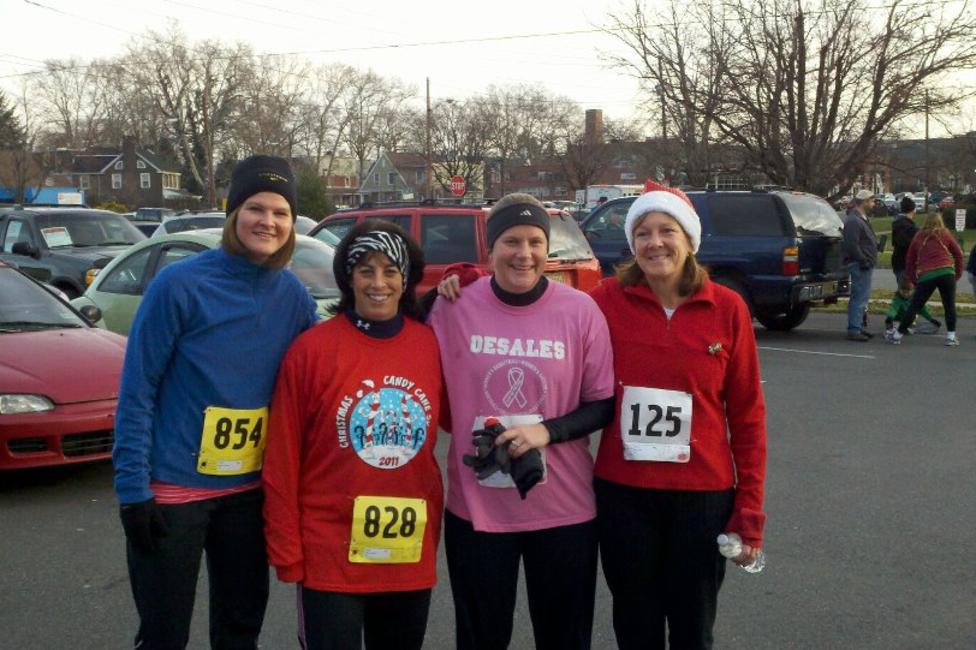 This past weekend I had the opportunity to experience the Christmas City first hand during the holiday season. My wife and I decide to run the Christmas City Classic with a bunch of friends. It always amazes me to see the spirit in runners. From the beginners to the most advanced, the amount of pride is enormous when one finishes their run.
After the run was over the real fun was about to commence (why do that entire run if you can't celebrate a little). We chose the Bethlehem Brew Works for lunch where we became like old fishermen. We began telling stories of the run, and how if we did this and that we could have saved a minute here or there. As the libations grew so did the tales.
Lunch was over so it was time to experience the shops on Main Street, from Donegal Square and Shuze to the Sun Inn and The Moravian Book Store, it was wonderful to see every store decked out in festive holiday decorations. From my Director of Marketing eye, it was also great to see how crowded the streets were too. I never knew you could work up such a thirst watching wives shop, so my friends and I decided to stop by the Tap Room located in the Historic Hotel Bethlehem, and I'm glad we did. The hotel was bustling with guests coming and going and they have done a superb job of creating a spectacular holiday atmosphere.
Having quenched our thirst, it was time to find the wives and head up the other side of Main Street to explore some more. Passing the Historic Bethlehem Welcome Center, I felt compelled to stop in and say hello. It truly is a great place for all that's going on in Lehigh Valley. The air was starting to get crisp so we decided to venture back to the Hyatt Place where our friends were staying and get changed for dinner. We took the short walk to the Apollo Grill where the food was perfect and the laughs were even better. As you could imagine, the stories had grown quite a bit by now, but still funnier than ever.
Saying goodnight to everyone, we all parted until the next race, when we do it all again. It truly was a great Christmas City day and night.