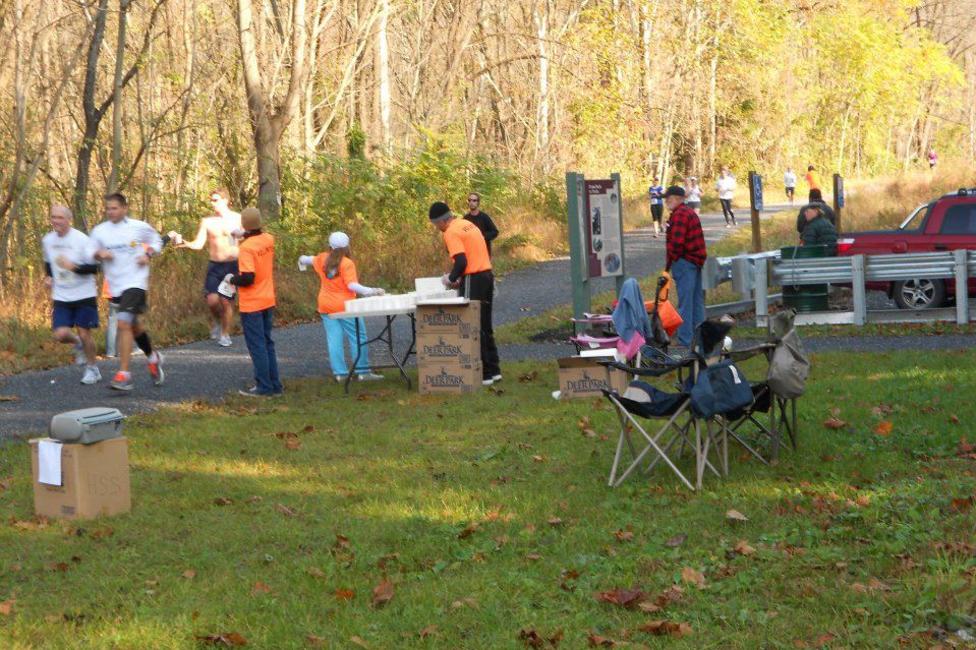 If you have never had the urge to volunteer, get out and give it a try because it can be one of the most rewarding experiences you'll have. I had the opportunity this past Sunday to volunteer in the inaugural Delaware & Lehigh Heritage Half and Full Marathon. Being a novice runner myself, I was excited to see this run. I'm always impressed with the time and effort runners put into their training and the result of their hard work.
You see runners of all shapes and sizes, running experiences and levels of exuberance along the way. But rest assured no matter what level of runner one is, there is a common sense of great self-accomplishment in all when the race is finished. And that's just beautiful to witness.
The portion of the D&L corridor used for the run spanned from Northampton to Bowmanstown and offered some very scenic fall views on a superb Sunday morning. Portions of the corridor were dedicated along the way and it was the first time this trail was open to the public. With almost 500 runners, the race was a great success that I'm sure will grow in years to come. We are truly blessed to have superb running, biking, and walking trails here in Lehigh Valley. So whether you run, bike, walk or just volunteer, get out there and experience all that has gone into the development of our "Rail Trail" system here in Lehigh Valley.  It's something special.
And a mighty congratulations to all those who competed in the Inaugural D & L Marathons. Be proud … It's a great accomplishment.
[gallery ids="6975,6976,6977"]