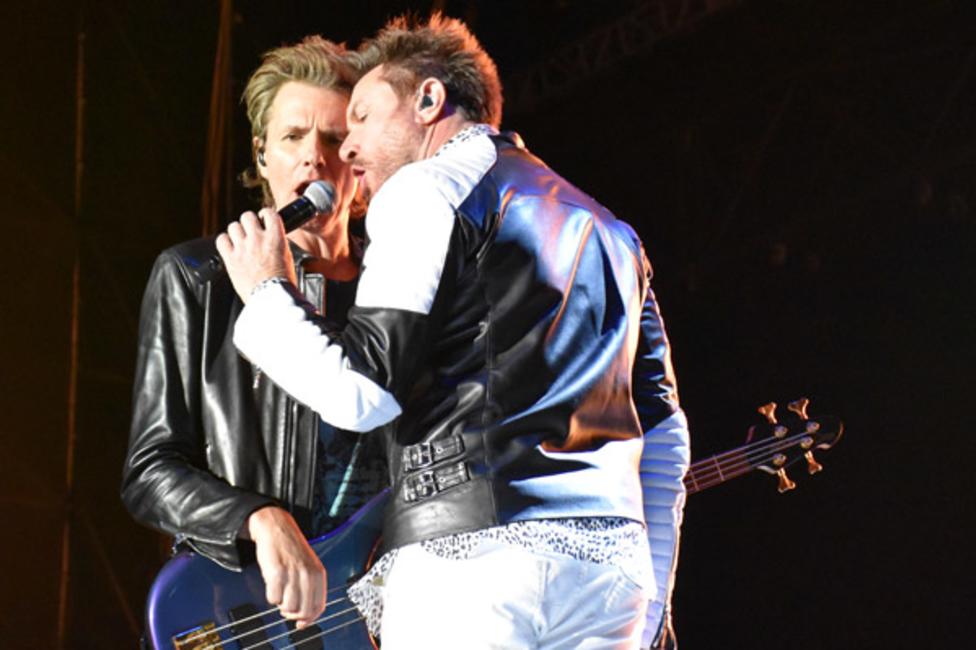 For the first time in its more than 30 year history, ArtsQuest added an eleventh "preview" night to its typical ten-day event, Musikfest; known as the largest music festival in the nation. Each year attendance exceeds 900,000 people who are treated to more than 500 performances, most of them being free.
Those that attended Preview Night at Musikfest were not left "Hungry Like The Wolf" by any stretch of the imagination as Duran Duran lit up the Sands Steel Stage. These British rockers took me back to my high school days and it was as if they didn't miss a beat.
I've seen a lot of bands from the '70s and '80s recently, and this group by far had the most energy, and lead singer, Simon Le Bon, was not gasping for air to get through his 15 songs. My only disappointment was that they could have played a bit longer, as the crowd was anxious for more. One of my favorites was left out, "Girls On Film," which was a bummer as the backdrop screen of pictures of girls suggested it might be in the cue. Maybe next time, Simon?
The Preview Night events only took place on the South Side campus of ArtsQuest Center at SteelStacks. There were multiple bands playing at the Levitt Pavilion, the usual food and beverage vendors, and other corporate sponsor areas allowing attendees to interact and take home some free things.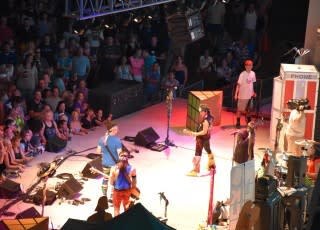 If you're going to be heading to the South Side of Musikfest this year, I highly suggest you bring a camera and wear comfy shoes. Trust me. You are going to want to take pictures from the new Hoover Mason Trestle which allows you to walk at a level that is 46 feet up in the air next to the blast furnaces that were used by steel giant Bethlehem Steel Corporation when it was in existence. The Hoover Mason Trestle is ADA Accessible and is nearly .4 miles in length.
Some more suggestions … bring your appetite and be sure to stop by our 2015 Musikfest Madness winner, Take A Taco, for your Mexican fix. They're the best in town! You might also want to register to win a D-35 50th Anniversary Edition of a Martin Guitar! How cool would that be?
All of Musikfest officially opens today at 4 p.m. and runs through August 16. A couple last suggestions, pack up your Musikfest mugs (or purchase them there) and head over for the opening ceremonies at the Aetna Americaplatz at Levitt Pavilion at 6 p.m. While you're there, why not purchase tickets to the "Flaming Lips" show afterward? Some other headliners this year include Reba, ZZ Top, Culture Club, Jerry Seinfeld, and Snoop Dogg. For ticket information, click here.
For a complete schedule of North and South Side 'festing activities, click here. And, be sure to use the use #musikfest in all of your social media posts! 'Fest on people! I'll see you at ZZ Top!