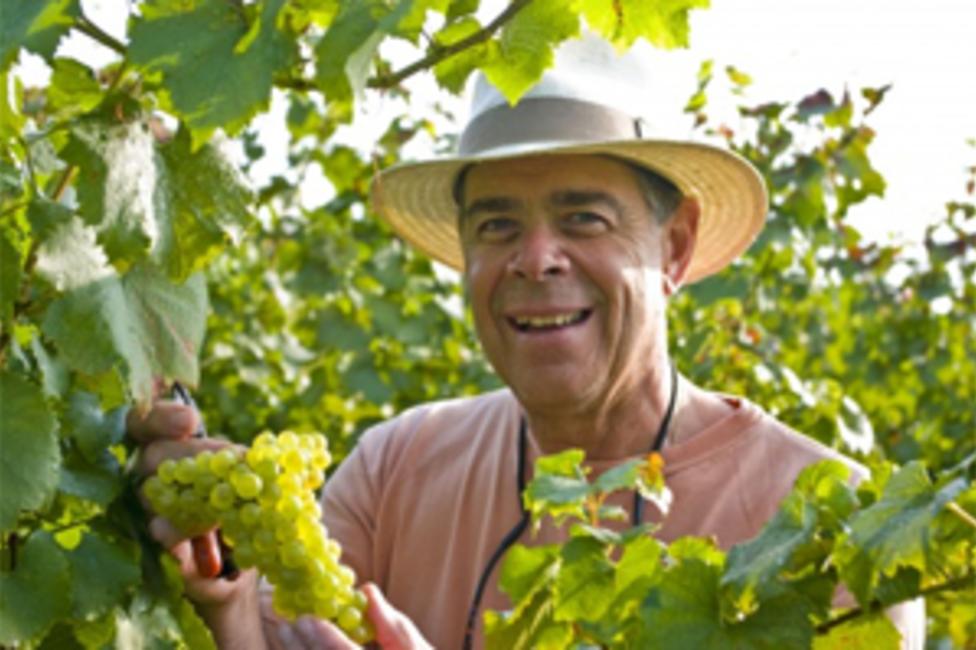 It was Saturday afternoon and Dave and I sat watching TV wondering what we should do with ourselves. We were too lazy to go for a walk or ride bikes. We really didn't want to go shopping either. Then it struck us. We remembered going to the Food & Wine Festival at Sands Bethlehem, and we absolutely fell in love with one of the bubbly "wines" we had from Pinnacle Ridge Winery, a local Lehigh Valley winery.
So, we decided to seize the day and go for a tasting or two, three, four, five or six! It was about 4:30 p.m. and we thought it might be slow since they were only open until 6 p.m. Well, we were wrong. The winery was jamming and we had to fight for a spot at the tasting bars they had.
If you've never done a wine tasting, I strongly urge you to try it. Belly yourself up to the counter, ask for their wine tasting list, and let the games begin. The tasting list includes descriptions of each wine including what they could be eaten with.
You circle the ones you are interested in and you are able to make notes to compare each one you try. The staff pours small samples into your glass one at a time. They sell water and usually have a small cracker of some type to cleanse your palate between samplings. Pinnacle Ridge had about 20 wines or so on their tasting menu. They charge $5 per person for six wine tastings. If you purchase a bottle, the tasting fee is waived.
The wines are broken down by variety. There's the whites, the reds, the semi sweet, etc. Dave and I started with the bubbly ones because we knew we were walking out with at least one of those bottles. We then moved on to the whites and Dave ventured into the reds. We walked out with four bottles total; Cuvee Chardonnay ($18 sparkling white), Dry Vidal Blanc ($10), Chardonnay ($13) and our favorite the Blanc de Blanc ($16 sparkling white).
Pinnacle Ridge Winery operates in a small, renovated bank barn that was originally built in 1851. They host several events throughout the year in the barn adjacent to it. They are also part of the Lehigh Valley Wine Trail which promotes eight family-owned wineries throughout the region. The trail was designated as an American Viticultural Area in 2008.
Overall we had a nice afternoon experiencing some great wines. I don't recommend doing all of the trail in one day or a weekend for that matter. Take your time and explore the ones that are closest to each other, such as Pinnacle Ridge, Clover Hill and Vynecrest, and then move out further to some of the others.