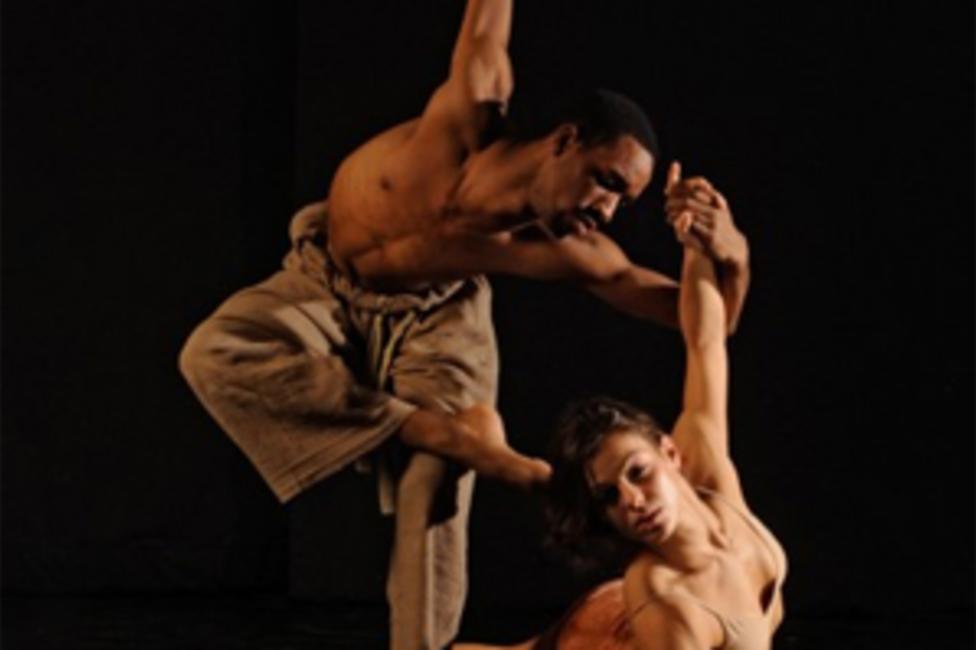 Earlier in the month, I had the chance to stop by Miller Symphony Hall in Allentown to catch a show. They may have recently changed their name (previously Allentown Symphony Hall), but the caliber of performances has remained.
After a pre-show drink at Cosmopolitan, I walked across the street to the theatre. The night I attended, the Koresh Dance Company was in town from Philadelphia. The performance was outstanding and was very well-received by the audience. Rather than a few full-length pieces, the company featured snippets of various works from their repertoire over the last 20 years. We were able to get a taste of many different styles, from fierce full-company pieces to emotional duets.
One of the pieces, "Bang, Bang, Banging" was an excerpt from Through the Skin and featured two girls onstage.  Like many of the works, there was a great balance between technical strength and just the right amount of humor.
Miller Symphony Hall doesn't just bring in great acts from across the nation; they're also home to the Allentown Symphony. Additionally, you can catch great films and on-screen performances from venues like the National Theatre in London.
We're lucky to have so many great arts venues in Lehigh Valley; there are always tons of opportunities to catch an outstanding performance. Coming up on my list, I've got The Bad Boys of Dance at the State Theatre in Easton, Next to Normal (one of my favorite shows!) at the Civic Theatre in Allentown, and then back to Miller Symphony Hall for Straight No Chaser.
Where is your favorite place to see performances in Lehigh Valley?