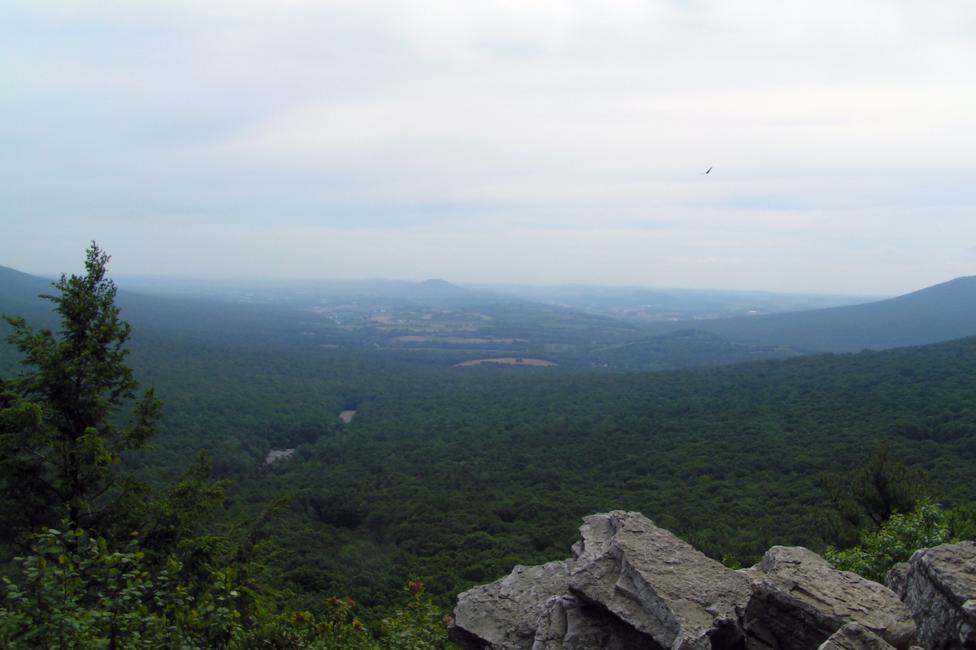 I currently live in Bucks County, so you'd think 5 days a week of commuting up here might be enough, but I find myself venturing up this way pretty much every weekend too. It's not like I don't enjoy my area, don't get me wrong… But after writing about all the events that are going on in Lehigh Valley, it's only right to come back up on the weekends and experience them first hand.
This weekend involved a trip to Hawk Mountain to get some hiking in while the rain was taking a break. Late September into October at Hawk Mountain is the prime migratory period of the year for birds of prey, as thousands of hawks, eagles and falcons fly past the mountaintop. We were a few weeks early but I plan on re-visiting around mid-October to compare the change. It's the most crowded time of the season, but there's a reason so many people flock there (bad pun intended). It also might have something to do with the magnificent views of the leaves changing colors.
On our way home, we saw a sign for Pinnacle Ridge Winery, and since this is not only on my foursquare "list of things to do" but also on my personal list, it was the perfect time to stop by for a glass. Lucky for us, they were hosting Blues in the Barn to celebrate the Lehigh Valley Wine Trail's Harvest Weekend.
As we pulled up to the cars lining the road outside the winery, the sweet sound of blues filled the air and we knew we were in the right spot. The vibe of Pinnacle Ridge is really cool; you can tell the employees enjoy working there and are passionate about wine, as are the visitors enjoying their varieties. So after some blues and some tasty Chambourcin, it was time to call it a weekend and start planning my next one.
Leave me some suggestions for my next adventure this upcoming weekend … Feel free to comment below!