We're excited to introduce our new #LVme social media sweepstakes that makes taking Instagram, Twitter, and Facebook pictures not only more fun, but possibly more lucrative.
How does it work? Simply, of course.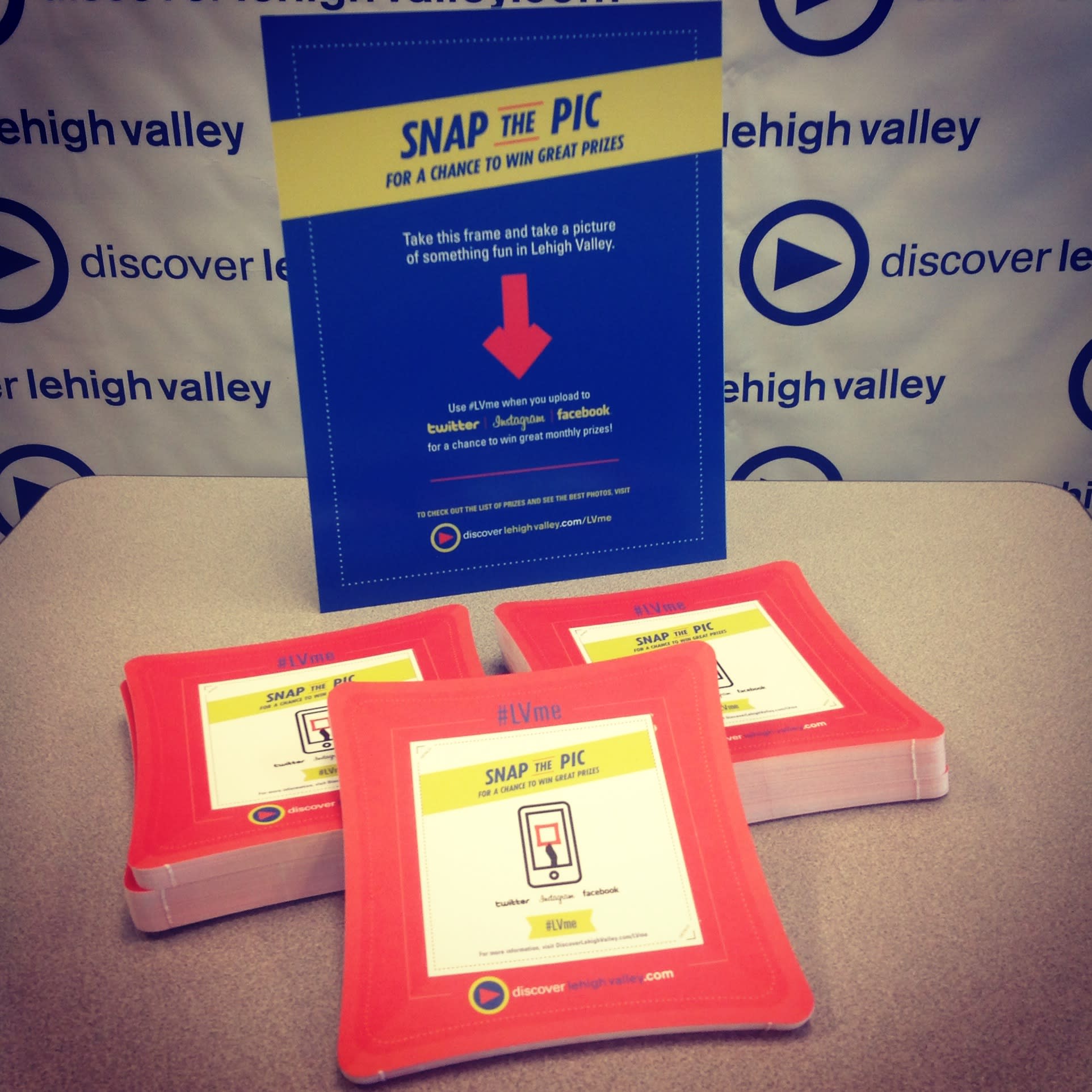 1. Visit our special website www.DiscoverLehighValley.com/LVme to find a location to pick up one of our special heavy weight paper picture frames.
2. Take a picture of something in Lehigh Valley through your picture frame.
3. Upload your picture to Twitter, Instagram, or Facebook while using the hashtag #LVme.
4. Sit back and see if you win some prizes.
We will actively monitor the hashtag across those social media networks and periodically award prizes to those who have uploaded their fun pictures.
It's truly that simple and fun.
So, what are you waiting for? Check out our prizes, pick up a frame, and get shooting.
Please be sure to follow us on Facebook, Twitter, and Instagram to keep up to date with the sweepstakes and to ask us any questions you need to.
Check out some sample photos below to get some inspiration.
[gallery ids="18848,18849,18850,18851,18852,18853,18854,18855,18856,18857,18858,18859,18860"]