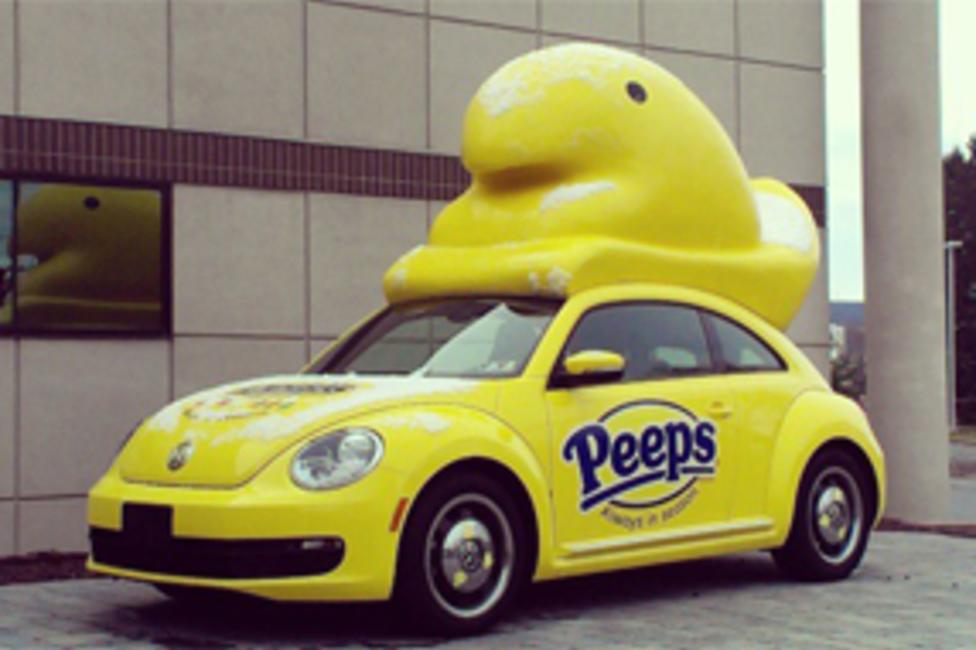 It's that time of year again. You know, Easter. That means the crazy peeps will be out and about and all over YouTube having a wild and crazy time with their childhood besties, the marshmallow Peep!
It's pretty cool that these famous treats are made right here in Lehigh Valley. And, it is even cooler that this is their 60th Anniversary Year. Way to go Just Born!
Here's a little overview of just how awesome this company really is:
http://www.youtube.com/watch?v=-CbkhQNbipc
There is something to be said about Peeps. I'm not sure why, but people have a strange fascination and create hysterical videos, dioramas, pictures, etc. revolving around these sugary delights. Check out some of my previous posts here:
2009: Getting Down with the Peeps
2012: Lehigh Valley's Just Born Peeps Make it to Letterman's Top Ten
So, what a better time during this Lent season to kick off some of my new found treasures! Check them out …
The Official Peeps Commercial:
Homemade Movies about the Peeps:
Science & Food Experiments with the Peeps:
Peep and Marshmallow in a Vacuum Jar
And, perhaps my new favorite (J/K) … Peeps, the Other White Meat (Peep Jerky)
So, each year I ask the same question about all the obsession over this sugary confection. How do you like them and do you have a favorite color or shape? I mean, what makes the Peep so special? Why not jelly beans or something else? Are you a closet Peep freak? Come on, be honest!