It's that time of the year again. The time when the days start getting shorter and the nights start getting cooler. That's right, it's fall.But even though we have to start putting our shorts and swim attire away, there are still plenty of things to look forward to during the festive fall season.
Over the past few years, I've made a personal choice to try and eat more local and organic foods which is why I was excited to hear about the Organic Apple Festive coming up at Rodale Institute, in Kutztown, on September 20 from 10:00 a.m. to 4:00 p.m.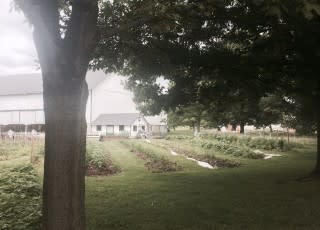 Each year, Rodale Institute offers a fun-filled day to visit the farm and pick apples from one of the few organic orchards in our region. There's a variety of apples to choose from and some not even commercially available. Live music and other organic treats will also be on hand that day. I highly recommend visiting their store where you can pick up some of the freshest eggs around.
Not only is Rodale Institute a local farm, they are also known around the world for pioneering organic methods of farming. Throughout the year, they offer classes and webinars to teach and educate our younger generations on the future of farming.
They also offer self- guided and group tours where you can visit and participate in their community supported farms, view their honey bee conservancy, and check out all the farm animals including their heritage breed chickens and pigs. The Rodale Institute is a great experience for all ages whether you're looking to host an event there, take a family day trip, or immerse yourself in the world of organic living and farming.
I especially love Rodale's motto, Healthy Soil = Healthy Food = Healthy People! So, come down to the farm and have some fun picking apples on September 20 at Rodale Institute, 611 Siegfriedale Road, Kutztown, PA 19530.