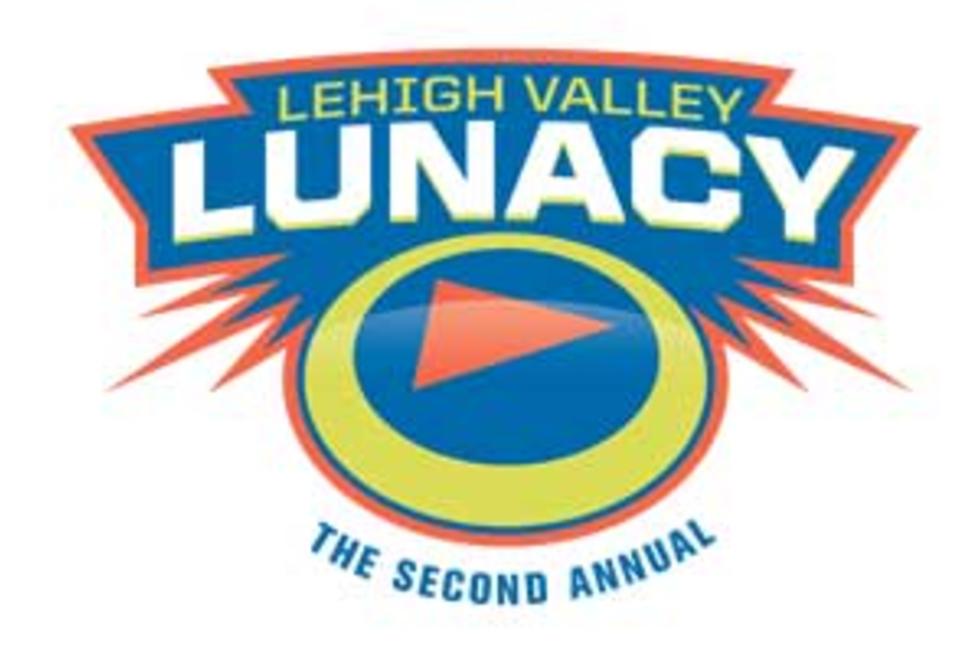 Not surprisingly, 7 of the 8 that made it to the Elite Eight were there last year as well, but the Final Four isn't the same old, same old.
Only two of last year's Final Four have made it back, Stay #1 seed Bear Creek Mountain Resort and Eat #1 seed Allentown Brew Works and they are going to face each other this round.
On the other side of the bracket are two newcomers to the Final Four, who broke through tough rematches from last year and turned the tables for themselves. Play #6 seed Lehigh Valley Zoo, was able to defeat the IronPigs, last year's overall Champion, to move on to face #2 Event seed The Great Allentown Fair, who was able to move past Musikfest, who knocked them out in the round of eight last year.
[caption id="attachment_18779" align="alignleft" width="320"]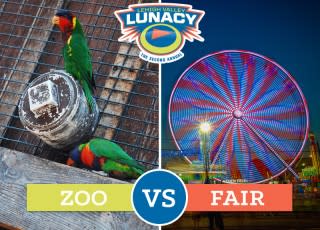 Lehigh Valley Zoo vs. The Great Allentown Fair[/caption]
Everyone in this round is already a champion, having conquered their region, all now look to the big prize of being the overall champion and last year's champion Lehigh Valley IronPigs won't be here to defend their title, so it's wide open.
How did they get here?
The #6 seed Lehigh Valley Zoo, moved through the first rounds past #11 Iron Lakes Country Club and then #3 Dorney Park & Wildwater Kingdom. Then past #7 Lehigh Valley Wine Trail and then won their rematch with #1 Lehigh Valley IronPigs to be the last Play participant standing!
The #2 Great Allentown Fair moved passed #15 Muhlenberg Summer Theatre and #7 Christkindlmarkt and then had a close call over #3 Lehigh Valley Beer Week and also won their rematch from last year's Elite Eight with #1 Musikfest.
[caption id="attachment_18780" align="alignright" width="320"]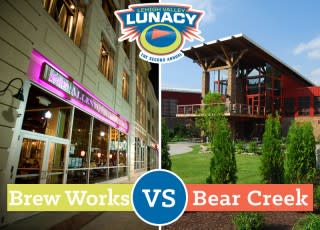 Allentown Brew Works vs. Bear Creek Mountain Resort[/caption]
Stay #1 Bear Creek Mountain Resort, just rolled through #16 Courtyard by Marriott Bethlehem, #9 Lafayette Inn and #4 Sayre Mansion Inn before our moving on in a close one in a rematch from last year with #2 Hotel Bethlehem.
Eat #1 Allentown Brew Works also moved through easily over #16 Rodizio Grill and #9 CORKED Wine Bar | Steahouse, before their nailbiting win over #12 Billy's Downtown Diner and then subsequent win over #3 Apollo Grill.
And so we're down to the Final Four, the field is set and it's in your hands.
Who are you voting for?
https://www.youtube.com/watch?v=l_m5yO1_2Fg
(Voting ends Wednesday March 26th and the Final Starts March 27th)
[gravityform id="12" name="Lehigh Valley Lunacy 2014 - Final Four"]
[gallery ids="18783"]