The Lehigh Valley region of Pennsylvania is steeped deep in history, yet has quickly become an area known for its nightlife, entertainment, arts, and outdoor activities. Highlighted by its three cities, Allentown, Bethlehem, and Easton, Lehigh Valley is one of the fastest growing areas in the state and only 90 minutes from New York City and an hour from Philadelphia. 
Here are nine great reasons to live in, work in, and visit Lehigh Valley.
Take in a Game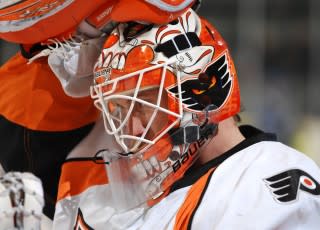 Lehigh Valley is home numerous professional and semi-professional sports teams including the Philadelphia Phillies Triple-A affiliate Lehigh Valley IronPigs and the Philadelphia Flyers affiliate Lehigh Valley Phantoms.
The IronPigs have been one of the most successful minor league baseball teams in history and play at Coca-Cola Park in Allentown. The Lehigh Valley Phantoms began play at the PPL Center in downtown Allentown and have routinely been top charts with sellout games.
Lehigh Valley is also home to nine local colleges or universities that all have top-notch sports including Division 1 schools Lehigh University and Lafayette College.
Get Active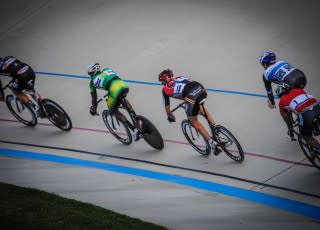 Lehigh Valley is home to a variety of sports. From cycling to skiing, if you like to be active, you'll find a fit in Lehigh Valley.
Some highlights of Lehigh Valley's diverse sporting resume includes the Valley Preferred Cycling Center, affectionately known as "The Velodrome," located in Breinigsville, Pa. Here, you cannot only watch some of the best cyclists in the nation, but also get involved in seasonal leagues.
Lehigh Valley is bookended by exceptional skiing facilities in Bear Creek Mountain Resort in Macungie, Pa. and Blue Mountain in Palmerton, Pa. Both offer a variety of skiing and snowboarding options in the winter and mountain biking and even disc golf fun in the spring and summer.
You can also hike and bike the Delaware & Lehigh National Heritage Corridor as well as hike the Appalachian Trail.
The Steel Ice Center in Bethlehem and Parkettes National Gymnastics in Allentown are also great places for adults and adults with kids to enjoy and be active. Paintball is king at Skirmish Paintball near Jim Thorpe, with tournaments and special events on the regular.
Don't forget the running events. Lehigh Valley is not only home to Runner's World Magazine, but is also famous for the Lehigh Valley Health Network Via Marathon and Runner's World Half Marathon and Festival, as well as about a billion 5 and 10Ks! Well, okay, maybe not a billion, but more than any fitness buff could want.
Get Out On The Water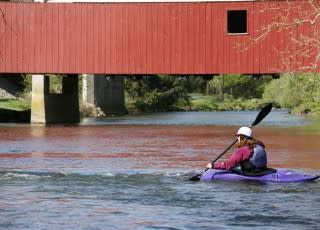 Easton, Pennsylvania sits at the confluence of the Delaware and Lehigh rivers. And while both rivers are incredible to walk next to and take pictures of, they are even better to get into.
There are many ways to get out on the water, perhaps the most fun comes in the form of rafting and tubing adventures on both rivers.
Jim Thorpe River Adventures, Whitewater Challengers, and Pocono Whitewater Adventure all offer incredible rafting excursions that will test the courage of even the most experienced rider.
The Wildlands Conservancy in Emmaus, Pa. also offers numerous ways to get out on the water in a bit more of a relaxed fashion. Their "Bike and Boat" and "Lehigh River Sojourn" events are aimed at not only getting in a canoe or kayak of your own, but also enjoying the sites along the way.
Get In On The Nightlife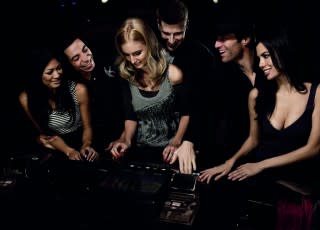 The only problem you're going to find with figuring out something to do at night in Lehigh Valley is deciding where to go. Start at Wind Creek® Bethlehem campus where you can play the slots, eat at one of Emeril Lagasse's restaurants, shop at the Wind Creek Outlets or take in the latest touring at the Wind Creek Bethlehem Event Center. It's almost impossible to do everything at Pennsylvania's most popular casino in one night!
Just down the street from Wind Creek® Bethlehem is the ArtsQuest™ Center at SteelStacks™. Get to know this area as it is home to such events as Musikfest, Oktoberfest, and Christkindlmarkt. At night, the Musikfest Café on the second floor hosts artists from Citizen Cope to Puddles Pity Party in the glow of the illuminated blast furnaces of Bethlehem Steel lore.
The State Theatre Center for the Arts in Easton, Pa. has some of the best performances in the area ranging from the top tier comedy of Louis C.K. to full on productions like Jersey Boys. The Civic Theatre of Allentown provides independent movie showings and the best in community theater, including the iconic annual performance of "A Christmas Carol."
Get In On the Food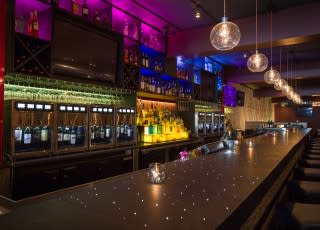 Lehigh Valley is a foodie's dream. No matter your taste in cuisine, there is something for you. So, before you head out to that concert, stop in at some of the best spots including Mesa Modern Mexican and Maxim's 22 in Easton; Apollo Grill in Bethlehem; and The Hamilton Kitchen and Bar and Allentown Brew Works in downtown Allentown.
Fine dining in Lehigh Valley has expanded greatly in the last few years, punctuated by downtown Easton's Centre Square area, where it's more difficult to decide which restaurant to eat at than it is to decide which concert to attend after.
If you're just in the mood for a quick bite, however, Lehigh Valley is also home to the world-famous Yocco's hot dogs and other fun fare. Check out our website listing for the best in Lehigh Valley dining, while also taking a look at the local libations, where the best in local craft beers, wine, and spirts have been put in one spot for you.
Get In On The Events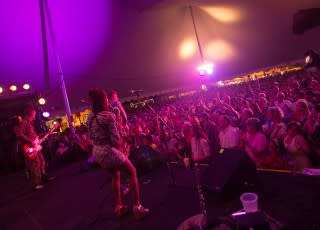 If you live in Lehigh Valley, you're going to grow accustomed to having a special event pop up seemingly each weekend. A few of the most popular events that occur annually include:
Musikfest: Taking place in historic and south Bethlehem in August, Musikfest is one of the most attended free music festivals in the United States. There are hundreds of free performances featuring artists who travel from around the world. You can also enjoy the best food from around the area (we also recommend Aw Shucks Corn on the Cob and Take-a-Taco).
Celtic Classic: Held in Bethlehem in September and affectionately referred to as "Celtic Fest," Celtic Classic is one of North America's largest Celtic Festivals.  You'll feel right at home, even if you don't have a kilt, eating haggis, perusing some of the best crafts anywhere and partaking in the well above average beer selection.
The Great Allentown Fair: A Lehigh Valley staple well over 100 years old, The Great Allentown Fair takes place in late August at the Allentown Fair Grounds. Performing artists at the fair in recent years have included Weezer, Motley Crue, Jason Aldean, Luke Bryan and many more. This is the ultimate in what a summer fair should be.
Bacon Fest and Garlic Fest: The former taking place in November and the latter in October, both of these festivals make Easton the fun place to be for quirky festivals that keep you coming back for more.
Get In On Farmers Markets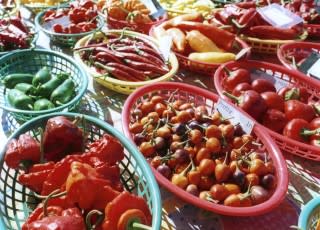 More interested in making your own food? Lehigh Valley has some of the best yearly and seasonal farmers markets in Pennsylvania.
The Easton Farmers' Market goes year round and is the oldest in the country, dating back to the 1700s when residents would converge on the center of town to share their wares and food.
The Emmaus Farmers' Market, located in the same town as Rodale, Inc., the publisher of magazines such as Men's Health and Prevention, is proud to have some of the freshest produce around.
The Bethlehem Farmers' Market takes place seasonally at Campus Square at Lehigh University. Be sure to come on Wednesdays when they have live performances while you shop.
Get In On Local Legends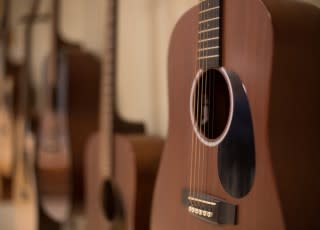 Just because you already live here doesn't mean you can't make your own mini-staycation. Lehigh Valley is home to some world-famous businesses and organizations, and some that you can even tour.
Nazareth, Pa. is home to C.F. Martin & Co., maker of Martin Guitars. Easton is home to the Crayola Experience™, and the National Canal Museum, where you can still take a mule-drawn canal ride.
Bethlehem's Just Born, Inc. makes the world-renowned PEEPs and Mike & Ike candies (you can't tour the factory though).
Get In On Museums And Culture
Lehigh Valley is rich in history and it's easy to find out more about it with the multiple museums throughout the area.
The Allentown Art Museum is the crown jewel of art in the area and is routinely home to special events such as an Andy Warhol exhibit.
Historic Bethlehem Sites and Museums is the umbrella under which many downtown Bethlehem historic sites operate including the Colonial Industrial Quarter, Kemerer Museum of Decorative Arts, and more.
The Sigal Museum in Easton is not only a visually striking building, but also home to the Northampton County Historical and Genealogical Society that chronicles the area's storied past.
Would you believe us if we said we probably even missed a few more things to do and see? Be sure to visit www.DiscoverLehighValley.com for an updated list of promotions, things to do, and updates on Lehigh Valley fun. And check our guide to relocating to Lehigh Valley here, where you'll read tips from local residents and why they love living, working, and playing in Lehigh Valley.