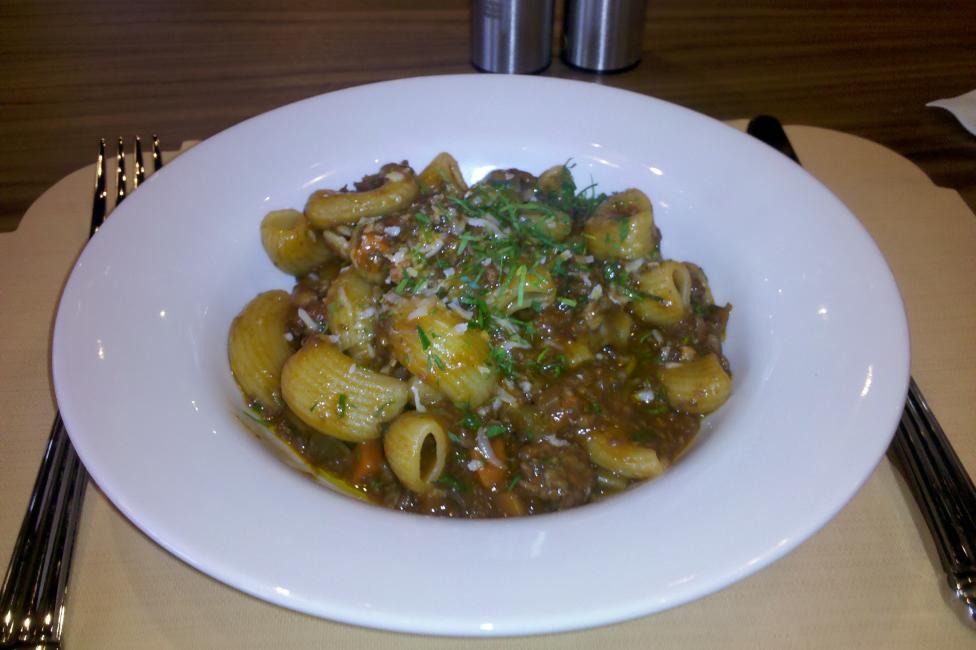 I, for one, could never understand why people order a pasta dish at a restaurant. As a side dish … maybe, but as an entrée? Can't you buy a box of pasta for around a buck? Slap on some sauce and you can feed a family for under $10.
I recently had a change of heart. I ate lunch at one of Lehigh Valley's newest restaurants, Molinari's, which just opened on E. Third Street in Bethlehem. I stopped in when they were still renovating the former Steel Mill Grill & Bar and had the privilege of meeting Chef Marco Carrozza, who is also the General Manager. Fran Molinari, the restaurant's owner, was lucky to find a chef with such great experience.
After hearing all the plans and previewing the menu, I had to go back after they opened. This is an authentic Italian restaurant complete with homemade pasta and gelato. That's what changed my mind. The "Canestri Pasta with a Tuscan Meat Ragu" was remarkable! The sauce, which has beef, lamb and pork along with porcini mushrooms and pecorino romano tomatoes, tastes like its main ingredient is love.
Then there's the pasta itself. Who knew there could be such a difference in quality between theirs and what I make at home. Since I was there for lunch I chose the half portion which was only $8. As you can see from the picture, I had plenty to eat, but I would have licked the bowl if it were socially acceptable.
Molinari's daughter Anna runs the front of the house and explained the restaurant's motto, "Molinari's: Where your hunger has a heart." They will be donating 2% of their receipts to food relief programs around the world. That fact alone will make me go back. Ok, that … and the amazing pasta.
Have you tried Molinari's yet?