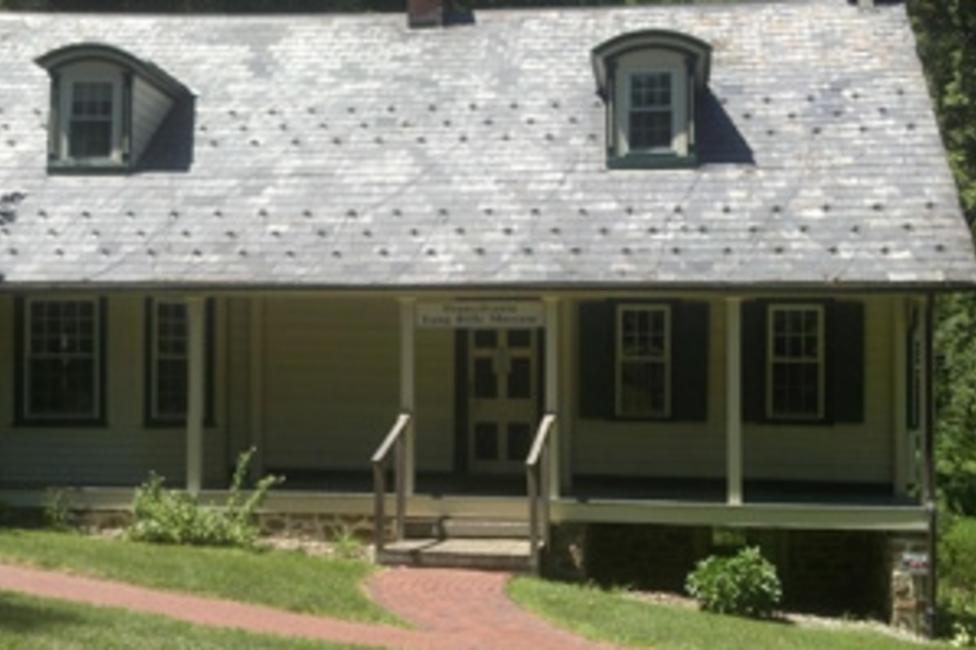 I recently had the pleasure of attending one of Nazareth Area Chamber of Commerce's "Women in Nazareth Networking" luncheons held on the grounds of Jacobsburg Historical Society. The weather was perfect and the setting itself, the backyard of the John Joseph Henry house, was so peaceful it was tough to go back to work after the program.
Lyndsey Brown Frigm, the Executive Director of the JHS, greeted me and couldn't wait to show me their latest work in progress. We walked behind caution tape towards one of the old barn structures. Pipes sticking out of the grounds indicated where new restroom facilities will be. Flushable toilets may not generate excitement to others, but when you have a beautiful location that can host special events, they become extremely important. The rest of the structure will house space for the many workshops they hold throughout the year.
Tina Smith, the President of the Nazareth C.O.C. always schedules interesting programs for these monthly luncheons and July's was no exception. Scott Brody, the owner of Nazareth Music Center spoke about the history of the shop his family has owned since 1960. His Mom, Edith, was in the audience and their teasing back and forth kept us all entertained. I knew their seemingly small (it's actually huge) shop is one of the top sellers of Martin Guitars in the country, but I didn't realize they sell, rent and service all types of instruments for local schools and churches.
After the luncheon, I walked across the street to tour the Pennsylvania Longrifle Museum which is usually open on Saturdays & Sundays. If you've never been there, put it on your to-do list. Lyndsey, members of the historical society and many volunteers have done a great job preserving history and telling the story of Boulton Gun Works.
Next time you have an open weekend afternoon, head over to the Boulton Historic Site and immerse yourself in history. Bring a picnic basket and you too can have lunch at the old Henry Homestead at one of their picnic tables. I'm sure you'll enjoy the step back in time … I know the WINN group did.