Over the next seven days, ArtsQuest™ Center at SteelStacks™ is cranking out  quite an impressive programming lineup. Here's what I'm really looking forward to:
Since the release of his first studio album in 1983, English singer/songwriter Billy Bragg's long and fruitful career has spawned over thirty studio albums, EPs, compilations and live recordings and has led to collaborations with artists as diverse as Wilco, Johnny Marr, Kirsty MacColl, Natalie Merchant and more. His unique brand of folk music with a punk ethos, which blends ruminations on the complexities of human relationships with incisive political commentary, helped lend a voice to a generation of disaffected, dissatisfied youth. Bragg is an icon of the independent British music scene and I am thrilled he is bringing his Tooth and Nail tour to the Musikfest Café on Thursday, Oct. 3. To find out more information and to purchase tickets, click here.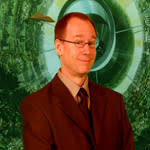 I vaguely remember watching Mystery Science Theater 3000 as a child, during its final run of episodes on what was formerly known as the Sci-Fi Channel. Most of the jokes, and indeed the entire concept of the show, soared right over my head.  When I grew older and rediscovered the series as a lover of film, I developed a proper appreciation for the show and its premise. Joel Hodgson, the show's creator and original star,  is bringing his one-man show, "Riffing Myself," to the Frank Banko Alehouse Cinema on Saturday, Oct. 5. Hodgson delivers a hilarious and revealing inside-look into the origins of MST3K and for fans of the show, this is a must-see event. To purchase tickets and find out more information, click here.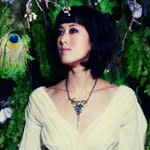 A friend of mine introduced me to the music of Vienna Teng about six years ago, and I was immediately and utterly captivated. Her contemplative lyrics, ethereal voice and the plaintive melodies she teased out of her piano were arresting and affecting. Her music has steadily evolved over the course of four studio albums, beginning  as a sparse but  powerful "girl+piano" combo at the start of her career to more complex, lushly orchestrated fare. It is intelligent, profoundly emotional chamber pop.Her appearance at the Musikfest Café on Monday, Oct. 9 is not to be missed. Click here to purchase tickets and find out more.
Finally, there's Salinger, a documentary detailing the life of reclusive author J.D. Salinger, playing at the Frank Banko Alehouse Cinemas through Thursday, Oct. 3. The film, five years in the making, features interviews with Philip Seymour Hoffman, Tom Wolfe, Gore Vidal, and other notable writers and actors, and is an unprecedented look into the very private world of a literary legend. For screening information, click here.