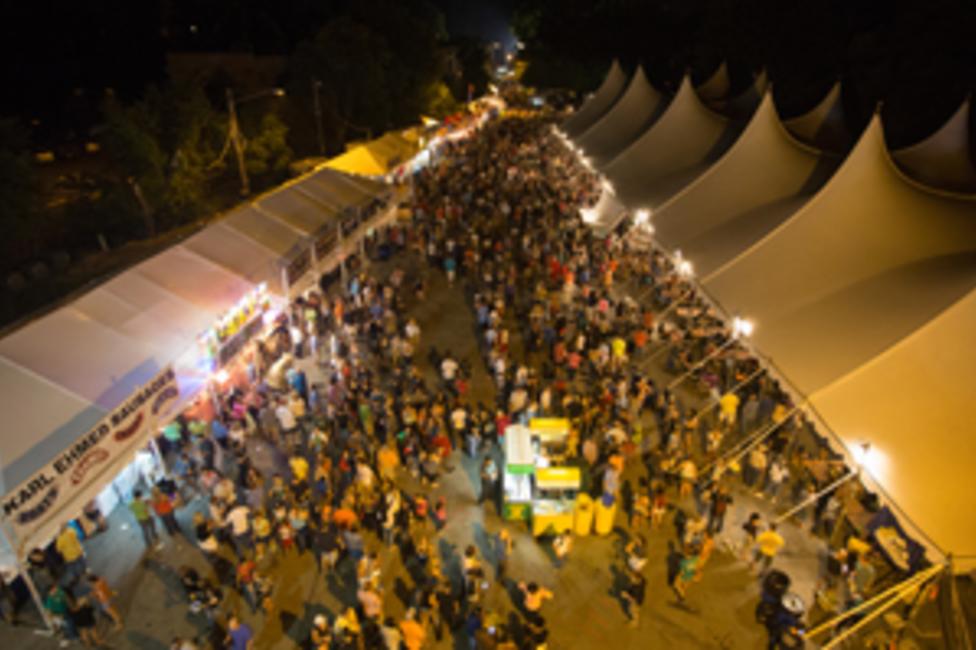 It may have been due to Keith Urban's good looks and energetic performance. Maybe it was Aw Shucks great tasting corn on the cob. Maybe it was the Polynesian dance performances by Polynesian Dance Productions. Either way, Musikfest attracted a near-record crowd of 1.15 million for 2014, according to a news release.
"This year Mother Nature truly shined on us, as we had the best weather in many years," says ArtsQuest President Jeff Parks. "The comfortable evenings and sunny skies on many days, coupled with the diverse festival lineup, led to excellent crowds on a number of days.  While the late cancellation at the Sands Steel Stage on Aug. 1 will have a slight impact on the overall financial numbers, it looks like revenues from the festival will definitely be up over 2013, helping to provide additional funding to support our free arts and cultural programming for the community throughout the year."
According to the release, 345 artists took the stage, with more than 65 percent of them from the Mid-Atlantic Region including the Lehigh Valley. The festival also entertained visitors from 43 states, as well as Australia, Belgium, Brazil, Canada, Chile, England and Puerto Rico.
"This was without a doubt the best Musikfest of the past several years," says Bruce Haines, Managing Partner at Historic Hotel Bethlehem. "For 10 days each August, our hotel and staff embrace the artistic and creative personality of Musikfest. Our guests from around the world enjoy the festival's energy and camaraderie in the Historic Downtown District and at SteelStacks on the city's SouthSide. Our Hotel and the Downtown Bethlehem business district once again worked closely with ArtsQuest on the programming of entertainment for Main Street and Liederplatz to enhance the Main Street experience."
Discover Lehigh Valley attended each Sands Steel Stage show.  Check out our recaps of:
[caption id="attachment_20321" align="alignright" width="320"] Keith Urban[/caption]
Get ready for Musikfest 2015! The dates are Aug. 7-16. For more information, visit www.musikfest.org.