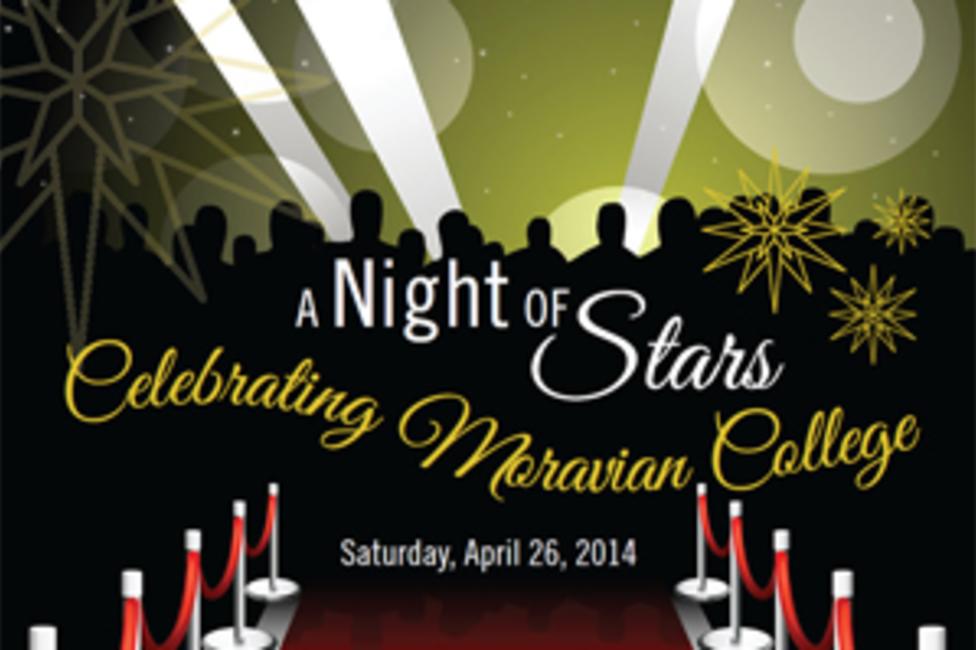 Moravian College's upcoming "A Night of Stars" celebration and fund raiser at the ArtsQuest Center at Steelstacks on Saturday, April 26, will keep you on your feet.
From the red carpet entrance, to the cocktail hour and performance by the Philadelphia Funk Authority, this celebration is a little bit different than what Moravian College has done in the past.
While many of Lehigh Valley's other colleges and universities have annual fund-raising events, Moravian College hasn't had one in recent memory. And, they wanted their first foray to be exceptional in scope, and fun in spirit.
[caption id="attachment_18951" align="alignright" width="220"]
ArtsQuest Center at SteelStacks[/caption]
"We are excited to be able to put on an event that is not only exciting for Moravian, but is also a great chance to have the community involved as well," said Julia Gasdaska, Director of Leadership Giving at Moravian.
Gasdaska said that attendees are encouraged to dress in their best "Hollywood attire" and that Moravian College students will be on hand to act as paparazzi.
The pops of the camera flashes are just the start to a night of great entertainment that includes a buffet dessert and cordials, the special Recognition of Star, and then dancing with Philadelphia Funk Authority.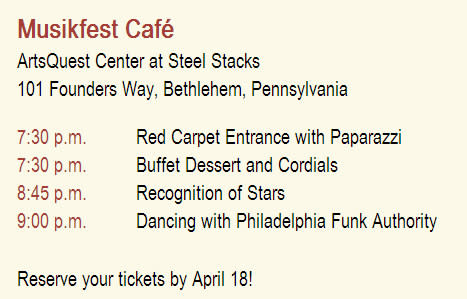 The Recognition of Stars, the highlight of the event, aims to honor a litany of Moravian college graduates who have made a great change in their communities.
Some of these stars include former mayor of Bethlehem, John Callahan, Class of '91 (hope he isn't mad we shared that); Andrew Borghesani, Class of 2010, a music & theatre teacher at Whitehall Coplay School District; Robert Freeman. Class of 78, State Representative from Easton, Pa. and many, many more.
However, the night isn't just about Moravian graduates.

"This is not just an alumni event," Gasdaska said. "We want the community to be involved in this because Moravian is part of the community."
Gasdaska said that nearly 50 percent of the pre-registered attendees are non-Moravian graduates.
All proceeds for the event go directly toward financial aid help for Moravian College students.
Be sure to RSVP by April 18 if possible and get ready for a glamorous evening beneath the beautifully lit SteelStacks.
Moravian College is the first college to educate women in the United States and the sixth oldest college in America.