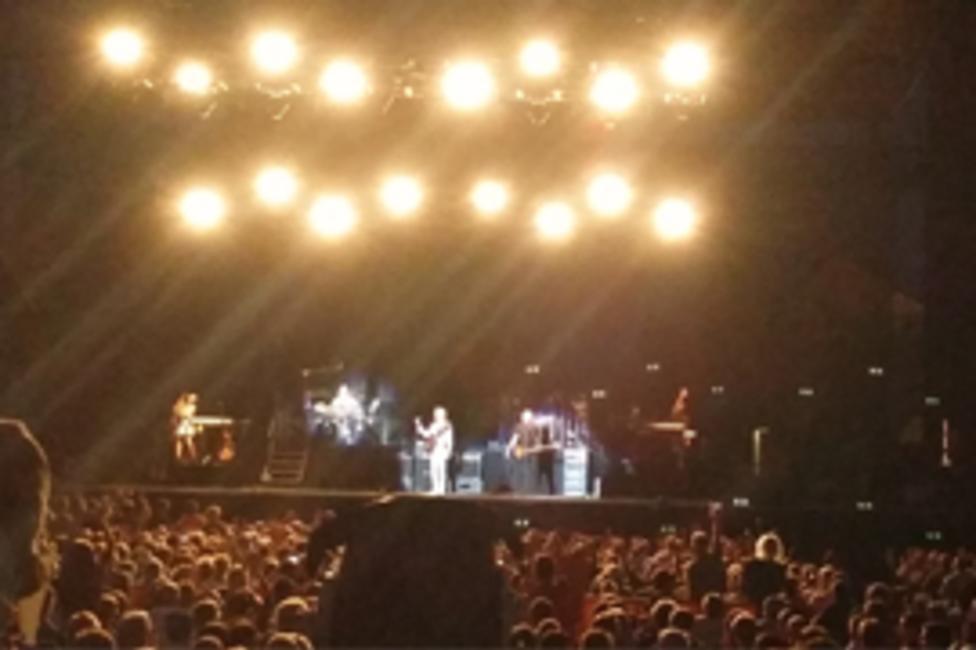 Probably 30 some years ago a friend of mine invited me to see the Moody Blues in Philadelphia. They weren't a favorite of mine but I said yes to the free ticket. The concert was outdoors and it was pouring rain. I started to regret my decision, until they hit the stage and I realized I knew all their songs.
When I heard they would be in Lehigh Valley playing on Musikfest's Steel Stage I decided it would be fun to see them again. It was another outdoor venue, but this time the weather was perfect. A cool breeze swept in just as the sun set, the perfect atmosphere for the 40, 50 and 60-something audience.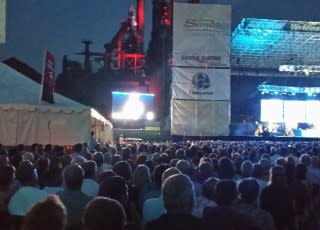 I thought of them as an "oldies band" when I saw them the first time, turns out I was right. They announced the three remaining original members have been the Moody Blues for 50 years! Pointing back to the actual steel blast furnaces they mentioned that when they started performing, Bethlehem Steel was in it's hay day building America. During the show background screens flashed pictures and video clips of them throughout the years and at one point the drummer joked that at a recent gig some girl asked to date him..."carbon date him".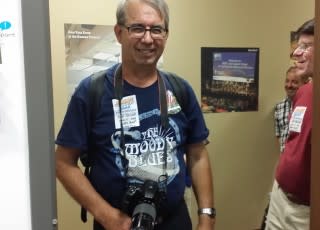 The play list included tried and true hits "The Voice", "The Story in Your Eyes", and "I Know You're Out There Somewhere". Songs like "Your Wildest Dreams", "Question", "Tuesday Afternoon" and "I'm Just a Singer In a Rock and Roll Band" reminded me how much their music has been around all my life.
The classic "Nights in White Satin", although played to ad nauseam when I was a kid, seemed like a spiritual experience for the entire audience. They closed with the upbeat "Ride My See-Saw".
I'm glad I went to see them again and I was equally pleased they sound as good performing live as I remember. It seems to me that all the classic bands from my childhood will never retire. Bassist John Lodge voiced their appreciation for the loyal audience by saying "Thank you for keeping the faith". Maybe the Moody Blues are playing until they are inducted into the Rock & Roll Hall of Fame.
Bethlehem's Musikfest is officially half over so if you haven't been there yet this year what are you waiting for? There are five more days to enjoy the food, the beverages, the vendors and of course, the music, so get out there and Fest-on!