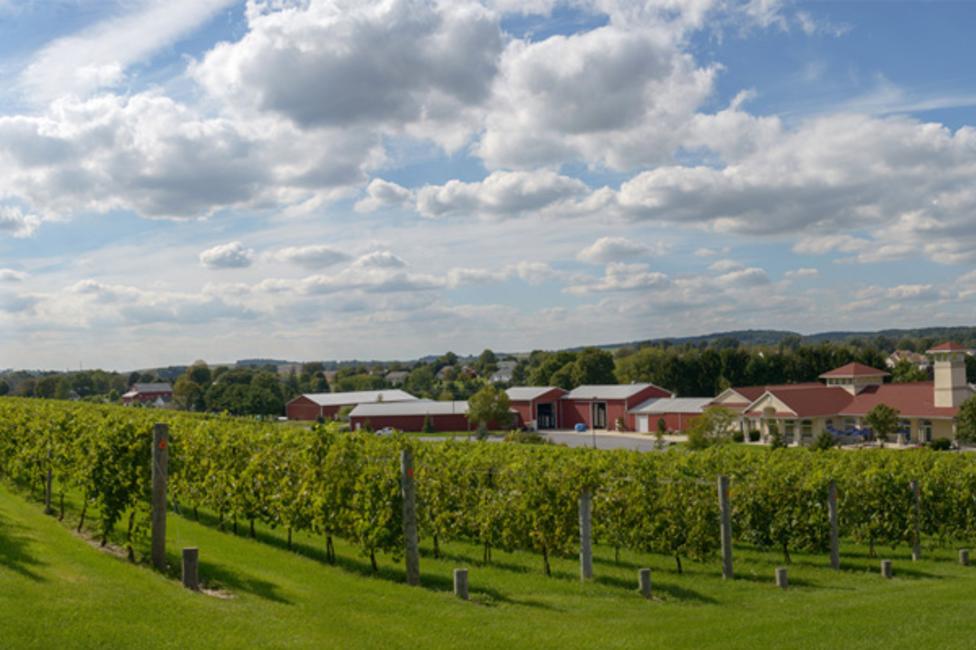 November is the perfect time to discover the distinctive wines of Lehigh Valley. Crisp fall days are ideal for visiting wineries, meeting the winemakers, tasting the region's excellent vintages, and selecting a few bottles to savor with your holiday dinners.
9 vineyards, 1 beautiful place, and many more memories!
Lehigh Valley is home to nine award-winning, family owned vineyards and wineries growing and producing wonderful vintages. A weekend adventure on the Lehigh Valley Wine Trail will introduce you to any or all of them, including:
Galen Glen Winery
Vynecrest Winery
Clover Hill Vineyards and Winery
Amore Vineyards and Winery
Blue Mountain Vineyards and Cellars
Big Creek Vineyard and Winery
Pinnacle Ridge
Franklin Hill Vineyards
Tolino Vineyards
Did we mention they're award-winning? Yes, these wineries have brought home Pennsylvania's prestigious Governor's Cup ten times, in addition to winning bushels of regional, state, national and international awards. Be sure to sample the many wines made from Chambourcin, Lehigh Valley's signature wine grape.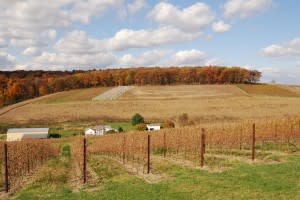 Be here for a weekend you'll savor.
You'll want to raise a glass (or two) in Lehigh Valley on Nouveau Weekend, held November 15 - 16. What's Nouveau Weekend? Well, Nouveau wines are bottled very young without barrel aging, and are light, fruity and semi-dry to dry red wines. The wineries of the Lehigh Valley Wine Trail debut the first wines from the new vintage during Nouveau Weekend, the year's last Wine Trail event. Plan to taste these appealing vintages, enjoy food and wine pairings, and share the company of fellow wine lovers. Nouveau Weekend is also a great time to purchase wine for holiday gifts or to complement holiday meals. Event hours at all of the wineries are Saturday from 10 a.m. - 5 p.m. and Sunday from noon - 5 p.m. (Nouveau Weekend is free, but some wineries charge for wine tastings.)