When I was young I felt discriminated against because I'm left-handed. Just about everything in the world seemed made for right-handed people, scissors, ladles, school desks and spiral bound notebooks. All that pales in comparison to the day to day difficulties of people with disabilities.
Lehigh Valley is lucky to have an organization whose mission is to help those with disabilities of all types navigate our able-bodied centric world, Lehigh Valley Center for Independent Living in Allentown.
I recently toured their new facility when it was still a work in progress. I can't tell you what an eye-opening experience that was. A walk through their office highlights the sometimes major, sometimes minor changes that need to be made to make homes and businesses accessible to all.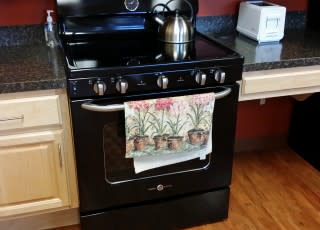 Their kitchen area featured appliances with controls on the front panels, under counter microwaves and wheelchair level countertops which could be considered major adjustments to a home or office, but even minor changes can make a big difference.
LVCIL's Brian Rogers and Bob Amelio who's focus is community accessibility held a free seminar in our office last month. Let's just say the credenza just inside our door was moved after their visit since Bob's wheelchair and guide dog couldn't easily fit through the threshold with the way the furniture had been set up. That was an easy, no-cost fix.
Brian and Bob visit many area businesses, attractions and parks and offer a full report of recommendations on how to make facilities and events more accessible to all. Best of all, their services are free. I'm sure many people who attended our seminar will be calling them for follow up.
We love to brag about how much there is to see and do in Lehigh Valley. LVCIL's mission is to make sure people with all types of disabilities can easily enjoy those experiences.