As the weather has gotten considerable colder, now is the time to bring some heat back to your relationship with that special someone. For us with children that are active in sports, dance, art, music, whatever it may be, there never seems like enough time with that special someone.
I'm here to encourage you to bring date night back. No kids, no other couples, no cell phones, just you and that special someone. For my wife and I, date night always involves food and of course a drink or two.
So I'm going to give you five special stops that run the gamut. They are listed in no particular order, but we seem to always enjoy ourselves and hope you will too. Recommendations are always welcomed and encouraged.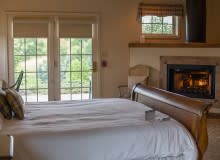 Clover Hill & Vynecrest Wineries – there is nothing more romantic than the wineries. A few good bottles of wine, some cheese, crackers, and snacks and you're set. The wineries often have musicians playing which only adds to our enjoyment.
The Savory Grille – This culinary gem located in the rustic and historic Seisholtzville Hotel, takes you back in time. The food is always exceptional and the venue is quite relaxing. Make sure you save room for their crème brûlée which is absolutely the best I have ever had.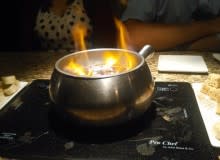 The Melting Pot – Fondue and date night are the perfect pair. The patient cooking process will give you ample time to slow down and reconnect at this Bethlehem gem. You can tailor your visit with a four-course dining experience including cheese fondue, salad, entrée, and dessert.
Porters' Pub – Looking to grab an exceptional burger and have a couple of beers in completely unpretentious, friendly setting, then this is the go to spot. Larry Porter has established a great pub all the way around. Throw in an acoustic guitar player/singer and you got a killer evening.
Glasbern Country Inn – This quaint B&B is sure to bring you closer to one another. From their great food and drink, to the cozy comfort of the inn you are guaranteed to be reconnected with one another after your stay here.
1741 on the Terrace's Sunday's Musical Brunch – Located inside the Historic Hotel Bethlehem, this exceptional brunch features traditional favorites like omelets and waffles to carving stations, seafood and of course, mimosas. Plus add in live musicians featuring harpsichord, harp, piano, jazz duos, and even bagpipes gives all those who can't seem to find a night away a romantic alternative.
So there you have it. Now there is no need to say I can't think of anywhere romantic to eat. Just grab this list, and that special companion. I hope you enjoy!