No visit to Lehigh Valley is complete without a stop at one of the many arts and cultural highlights. From internationally acclaimed performers to visual riches, the valley offers a wealth of historic treasures.
There's no shortage of opportunities to catch a live show in Lehigh Valley, whether you prefer music, theatre, or dance. Catch a professional-grade show here, without having to deal with all the big city traffic.
The State Theatre Center for the Arts, located in Easton, boasts one of the most impressive proscenium stages around. From National Tours of Broadway shows to legendary music acts, there's something for everyone at this historic venue. The State Theatre is also home to the annual Freddy Awards, showcasing the theatre programs of local high schools.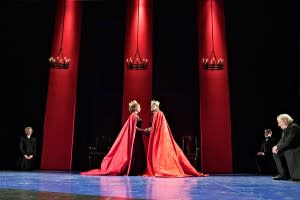 Each summer, DeSales University becomes the home of the Pennsylvania Shakespeare Festival. Don't let the name fool you- there's much more the Shakespeare plays happening here. Classic musical favorites, hilarious comedies, and even something for the kids complete the list of productions in performance season.
For more of a local feel, don't miss out on Touchstone Theatre in Bethlehem and the Civic Theatre of Allentown. Both feature unique spaces for up and coming performers to showcase work. A standby favorite for each occurs during the holiday season, with Touchstone's "Christmas City Follies," and Civic's "A Christmas Carol" entertaining theatre goers year after year.
A visit to Lehigh Valley's art scene wouldn't be complete without stopping by the ArtsQuest Center at Steelstacks. This year-round entertainment venue is set amongst the iconic Bethlehem Steel blast furnaces, making it one of the most unique settings you'll ever see. In the warmer months, catch live (and free!) performances at the Levitt Pavilion stage. Year-round, events are held indoors in one of the many available venues. Acts range from music, to dance, and beyond.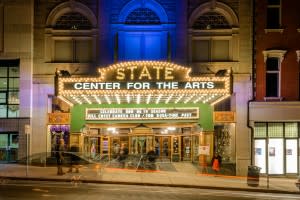 If visual art is more your thing, head to the Allentown Art Museum of the Lehigh Valley. Nestled in downtown Allentown, this spacious museum offers a wide variety of collections. Permanent collections include superb European Renaissance and Baroque paintings, American paintings and sculpture from the last three centuries, Southeast Asian sculpture, international textiles, decorative arts and a library designed by Frank Lloyd Wright. Rotating, visiting exhibitions can be found on the upper floors of the museum.
To try your hand at a new trade, sign up for a lesson at the Baum School of Art in Allentown or the Banana Factory in Bethlehem. Both venues offer a variety of classes for all ages ranging from painting, to sculpture, to jewelry making, and more. Children's summer camps are also offered annually.
So before you back up to head out of the area for your dose of art, don't forget to check out one of these fantastic options. For more great arts & cultural attractions in Lehigh Valley, be sure to check out our website.