(Watch our video at the bottom of this post.)
Evenings at Musikfest are surely some of the best days of summer for those who live music of all genres and food of all tastes. However, heading down to Musikfest right when it opens at Noon can allow you to skip some of the heavier evening crowds and see more of the festival. 
While Musikfest is mainly known for its wide variety of musical acts from around the world, many attendees also love to comes to the festival for the artisans and craft workers, who can be found at Handwerkplatz. Heading down during the day is a great time to get some shopping done.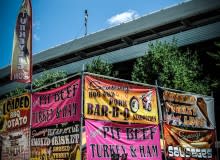 Also, who can forget the food? Why wait in a long line for your scrumptious Aw Shucks corn on the cob when you can head down to Musikfest for lunch and get yourself full?
Musikfest has also extended its children's activities on Banana Island. There are new rides and attractions that will make the kids just as interested in the 'fest as their parents.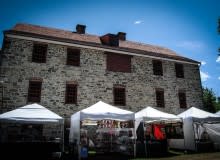 But, let's not forget the music, which is why we all congregate to Musikfest in the first place. Coming down during the day is a fun and relaxing way to take in music while sitting on the grass or chilling in the shade. However, if you want to get up and dance to the music, no one is going to stop you!
We'll see you down there!
[youtube]http://youtu.be/hgalVXixlDA[/youtube]