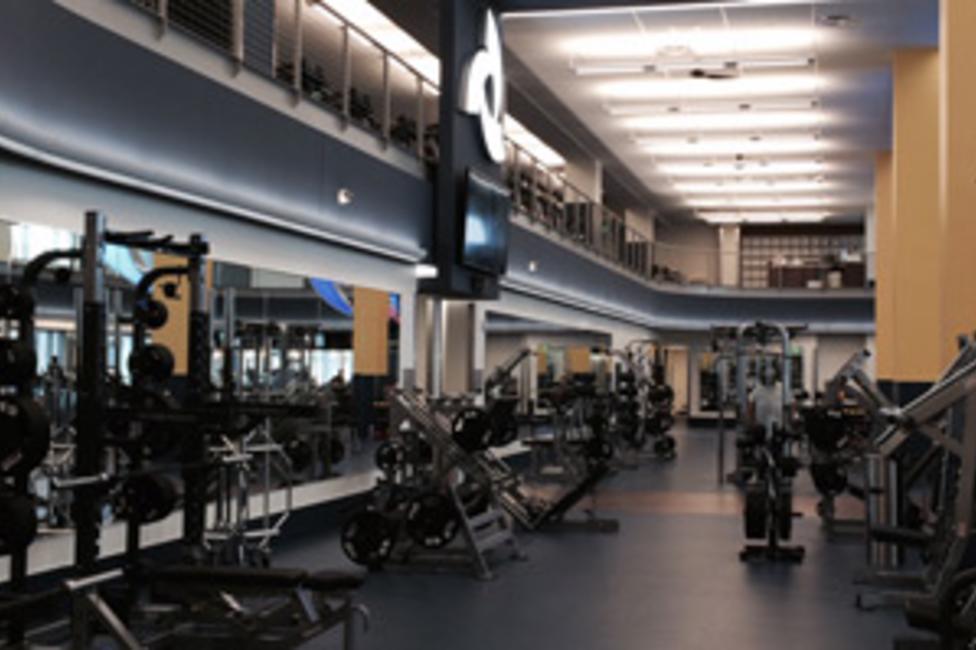 I joined a gym. Not just any gym though. I didn't want one of those "I pick things up, and put things down" kinda places. I also didn't want a meat market-type gym. And, I definitely didn't want a gym where I couldn't get onto any of the equipment.
My requirements were that it had to be some place clean, safe and not crowded. I wanted a gym with state-of-the-art equipment. I also wanted the ability to take classes, and to not have to pay extra for those classes.
I found that perfect gym when Lehigh Valley Health Network Fitness at One City Center opened in downtown Allentown about a month ago. Not only is the gym within walking distance of my job, it has just about everything one would want, minus a pool, sauna or running track, which didn't mean that much to me.
[caption id="attachment_20375" align="alignleft" width="320"]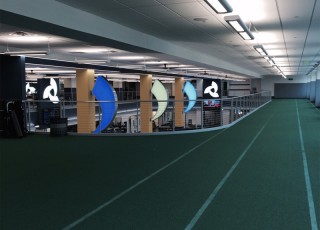 Sprint Track at One City Center[/caption]
I usually don't walk to the gym, even though it is so close. Kind of ironic, but I feel very safe by using the Linden St. Parking deck at no charge. Trust me, parking there still gives me a leg workout because you need to walk through the maze to get to the Hamilton St. Entrance. I count this as part of my warmup. There are security guards at multiple points throughout the journey who are very friendly and will assist you if asked.
Now a little bit about the equipment. It is all brand new. There are TVs on the walls and on the treadmills and ellipticals. There are also cords to connect your devices to. They have the latest in TRX and road-style treadmills. They have plenty of kettle bells to swing around, and regular weights as well. They have bikes to spin and a sprint track to do dashes.
[caption id="attachment_20377" align="alignright" width="320"]
View Hamilton St or any Media Device[/caption]
They have a ton of classes to choose from. I have taken a couple of them so far. I highly recommend the Functional Fusion class held by Jennifer Mann each Tuesday and Thursday night from 5:30 to 6:15 p.m. This boot camp-style workout is sure to get your blood flowing and your body toned from head to toe.
The locker rooms are impeccable. There are showers with all the amenities one would need including towel service. There is also a small snack area which will expand in the near future.
So now that I've given you the rundown, I've got to run to catch my next class ... Or Jennifer is going to come looking for me! Get your butts in gear too, and go check out the new facilities. Oh, and don't forget, if you join this gym, you can use any of the three Lehigh Valley Health Network facilities, free of charge. BONUS!
Speaking of "free" of charge, that's how much your first trial visit is, free! With additional day passes available for $8 if you want to bring a friend or try it again before deciding to join.