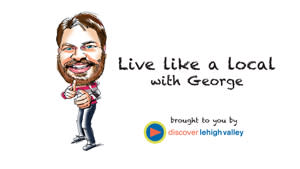 The phrase "Live like a local" means many things to many people who live in Lehigh Valley. Everyone has their own favorite spots, haunts, stomping grounds, breakfast spots, restaurants, events, colleges, you name it. So, we're going to try to hit as many as possible in our new web series, "Live Like a Local with George."
George, Discover Lehigh Valley Communications Manager, will be heading to local events, stores and attractions to give a sampling of what makes Lehigh Valley great. Our aim here is not so much to review a place or happening as much as to just give a feel of what happens when someone heads there. We plan to give insight on a variety of places from shoe stores to large festival events.
If you have any suggestions or requests, please email george@discoverlehighvalley.com
First up? Fegley's Craft Beer Festival which was recently held at the Allentown Brew Works.