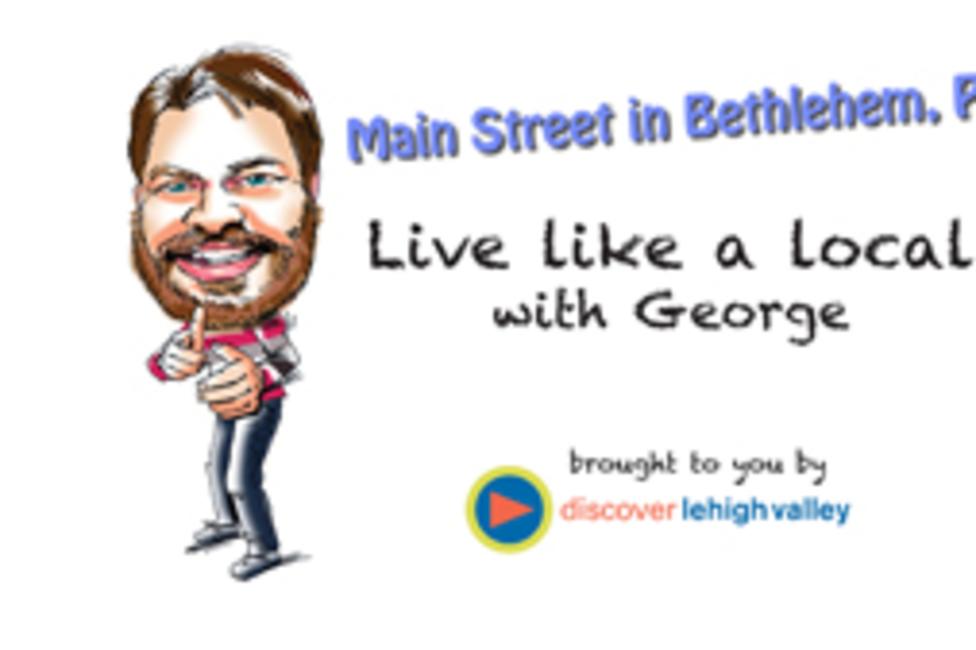 The second installment of the "Live Like a Local with George" web series takes us to downtown Bethlehem, PA; specifically Main Street. While there are numerous shops, cafes and restaurants to visit, I was forced to pick just a few and it wasn't an easy task. To be honest, I already have footage ready for the next time we hit Main Street, and it won't be far in the future.
It was a chilly December day, but we had fun perusing through Moravian Book Shop and checking out all the rubber ducks at The Foo Foo Shoppe. We may or may not have bought a few Christmas presents at Artfully Elegant and we definitely stopped by Tapas on Main afterwards for a few post taping sangria. Donegal Square was warm and welcoming as always, The Attic gave us some winter fashion ideas and Ostara* was as magical as always.
Oh, and how could we forget our copious taste tests at Seasons Olive Oil & Vinegar Taproom?
Take a few minutes to watch our trip down Main Street in Bethlehem. We can't wait to be back soon!
[youtube]https://www.youtube.com/watch?v=dd5n1peLUbg&list=PLI_YtUUdtTwr8vt86ZUCt0qqXxK7VLDFK&index=2[/youtube]