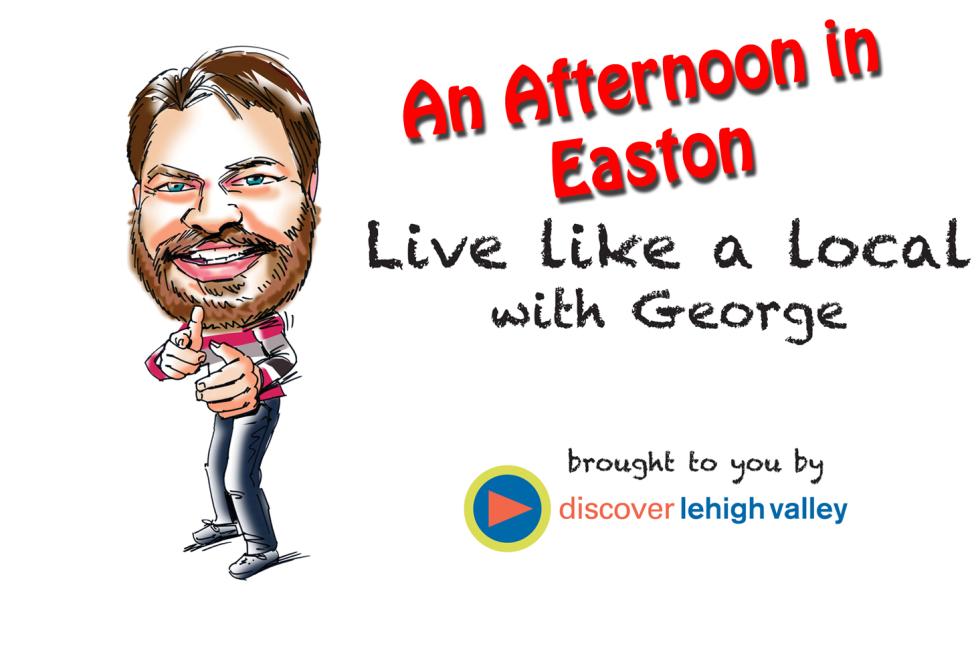 We visited downtown Easton during our latest  addition to the"Live Like a Local with George" web series on a beautiful afternoon.
Picking where we were headed wasn't easy, especially since it seems like a new restaurant pops up in Easton every week. We started off at Sette Luna, where we had quite possibly the best pizza I've tasted in the last five years. From there, we walked about Centre Square and stopped in at Valenca before visiting our friends at Connexions Gallery (where we met Fredo the Cat).
We then headed up Northampton Street to Porter's Pub, where we checked in on our Mug Club Status. And, lastly, we visited Black & Blue where we were given a lesson on the proper way to serve absinthe.
It was almost impossible to fit everything we did into this short video, but we tried our best.
Until next time!