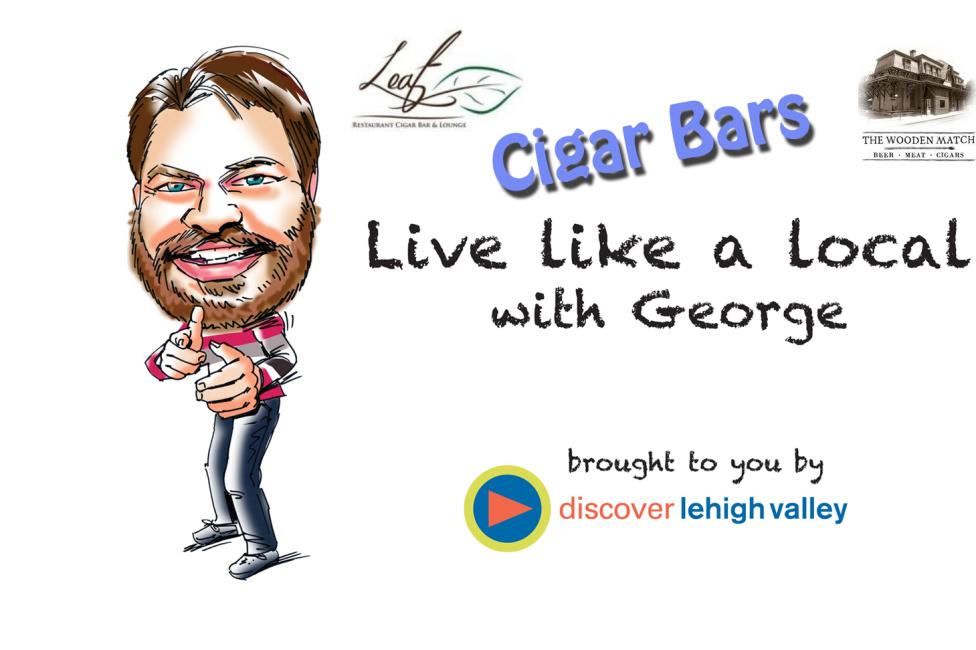 We visited some local cigar bars in the latest addition to our"Live Like a Local with George" web series.
Those looking for a place to find a fine cigar and a hearty meal don't have to venture far throughout Lehigh Valley. We visited Leaf Restaurant Cigar Bar & Lounge in Easton and learned about its strong following and incredible dining and drinking options. We also toured the adjacent and impressive 22,000 square foot humidor.
From there, we headed to The Wooden Match in Bethlehem where you can also find quality cigars, craft beers and great food all in a former train depot.
Enjoy!
For those interested in being featured in a Live Like a Local video, please email george@discoverlehighvalley.com