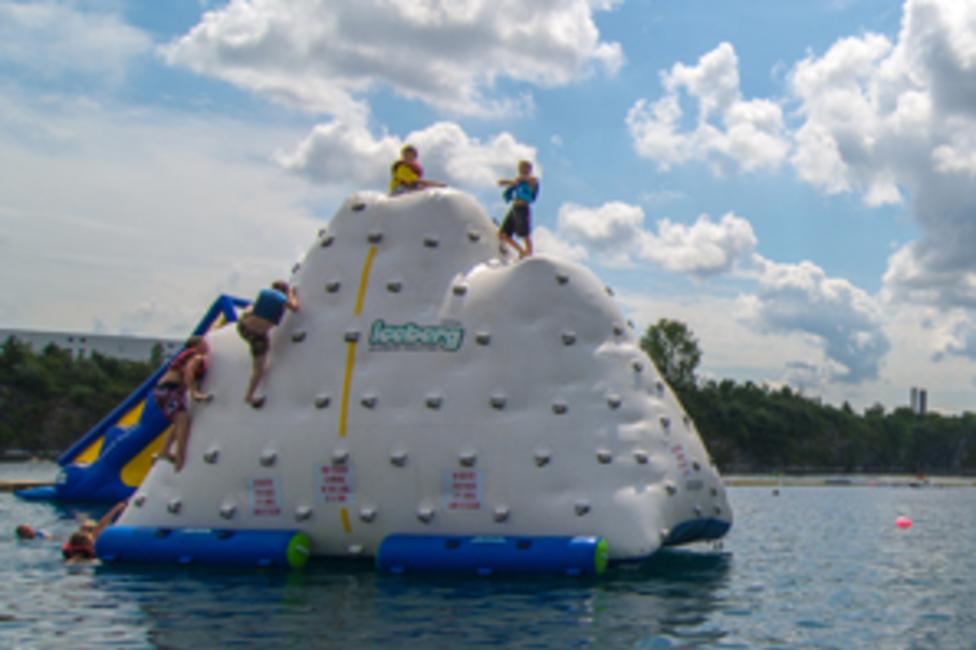 ---
Please note, the last day for Dutch Spring's Aqua & Aerial Parks is August 20, 2021. Scuba Diving is available thru November 14, 2021 and on New Year's Eve Day!
---
What better way to beat the heat than to spend a day in the water? The latest edition of our "Live Like a Local with George" web series takes us to Dutch Springs in Bethlehem, Pa.
This video was especially fun because we were able to get some POV shots jumping into the water and off of inflatables at the Aqua Park.
We also tackled the Sky Challenge, which is just a short walk from the Aqua Park, and the wall climb.
Don't let summer pass without getting up to Dutch Springs. It's fun for the whole family and a great way to cool off (while having a fantastic time.)
For those interested in being featured in a Live Like a Local video, please email george@discoverlehighvalley.com