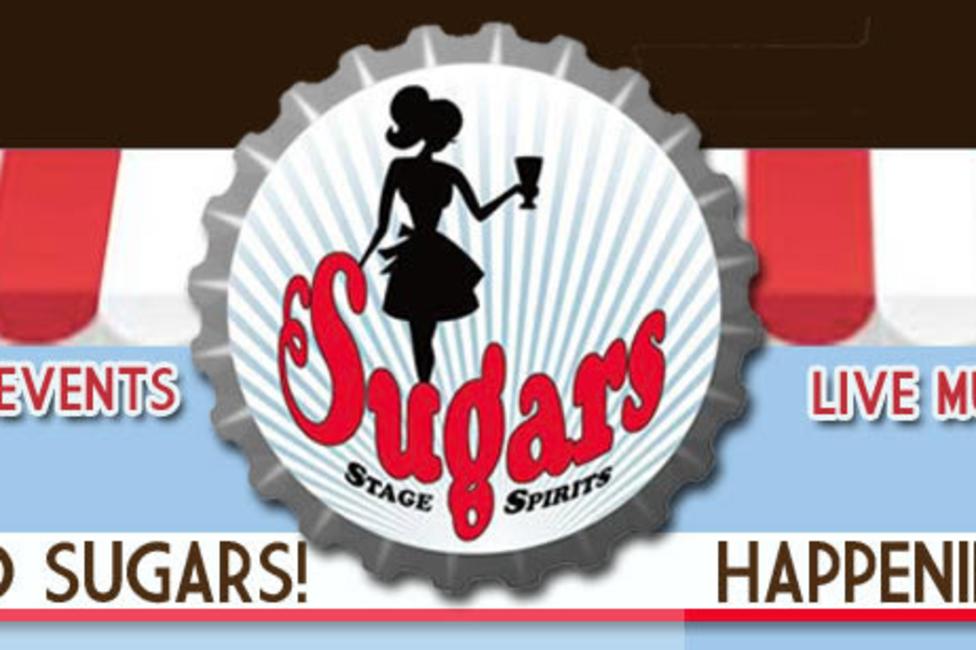 I can't even count how many times I've written a post about a cool local pub in Lehigh Valley only to follow with "I wish this place was in my neighborhood." Well, after years of my beloved local pub, the Klecknersville Hotel being shuttered, Kim Kerstetter came to the rescue and re-opened the old stone structure as Sugars Stage & Spirits (658 Point Phillips Rd, Bath, PA 18014) Thanks, Kim!
Some changes were made to the interior, such as the much needed kitchen expansion and subsequent move of the pool table to another room. The furnishings and art work are way funkier that the old K-ville hotel, too, but you just can't take the history out of an old building like this one. It still has the "neighborhood watering-hole" vibe, like on "Cheers".
On a recent Friday night friends John & Linda suggested we meet them there to hear a duo since they play Martin Guitars…you know, the best in the world (John just retired from Martin). Little did I know it would be Steve Brosky and Jimmy Meyers.
We sat down, ordered some food (I had the wings) and were blown away by the performance. I know I've heard them play before, like at "Summer in the City" the outdoor performances coordinated by Leslie Suhr, Hamilton District Main Street Manager, but then I was talking with friends and co-workers and just enjoying being outdoors for lunch. The music was more in the background.
To appreciate the talent of these two local legends you really need to watch as well as listen. The sound they produce is amazing and Jimmy's guitar techniques are awe-inspiring. The way that man worked those strings made me fearful the guitar would catch fire. There is a reason he has been compared to a hummingbird. The two performed several of Steve's original tunes, with mentions of valley landmarks, as well as covers, often sounding better than the original artists.
You don't have to go far to hear Brosky and Meyers perform…they seem to be booked all over the Valley and on most nights of the week. I'm going to try to catch them again on April 14th when they are back at Sugars…in my neighborhood.
Have you heard this duo perform? Where?