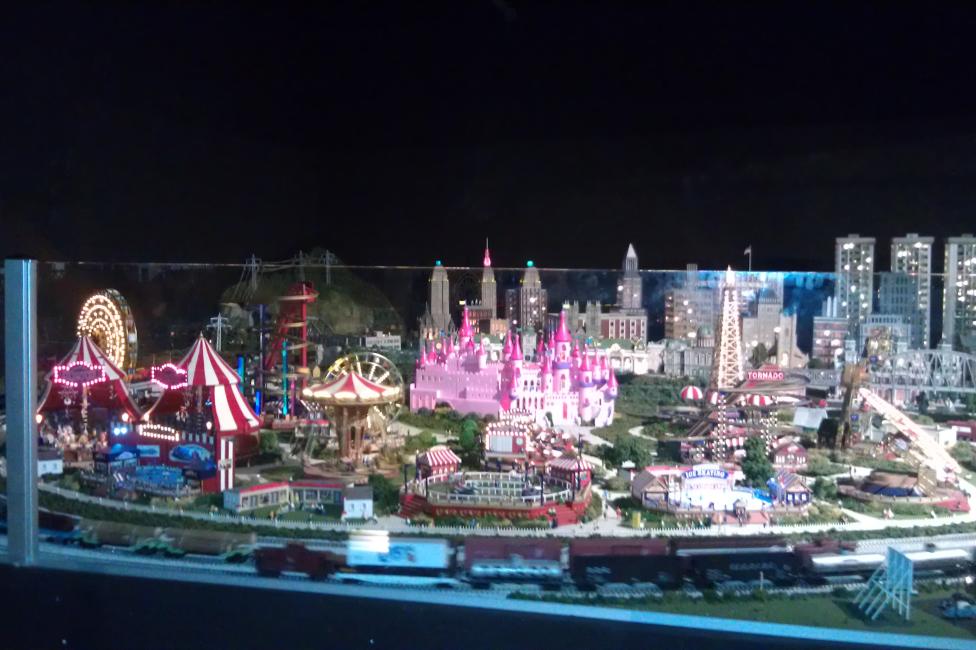 Lehigh Valley has been so consumed with coverage of the construction at Phantoms Arena that many people haven't heard about Allentown's newest attraction. The Model Train Exhibit at the Merchants Square Mall recently opened their doors in Allentown.
This display (nicknamed the 8th Wonder of the World Attraction) opened in July and has already amazed thousands of visitors. The one of a kind exhibit features over 40 trains and 18,000 feet of track. In addition to the trains, the exhibit also features a 60 piece operating amusement park, ski area with 20 operating ski rides and a large scale railroad yard. While those are some impressive numbers, the most impressive feature is the large scale lake with rainfall, thunder and lightning. That's right; the exhibit has thunder and lightning!
While many train exhibits talk about their buildings and structures, the Model Train Exhibit at the Merchants Square Mall has a true Lehigh Valley feel. Two of the most unique structures are the PPL Building in Allentown and Becky's Drive-In Theatre in Berlinsville. In addition to those two structures, the drive-in also features a working movie screen.