What is more perfect than a glass of wine? How about a glass of wine paired with perfect cheeses to go with it?
I find there are two ways to do wine and cheese pairings. First, you can look for similar flavors in both the wine and cheese for a safe pairing. For example, take a creamy, nutty, buttery brie cheese and pair it with a Chardonnay that has the same characteristics. Or try a young, fresh and bright mozzarella to serve with a fresh, spirited white wine such as Vidal Blanc. On the red side, taste a big, hearty, oak-aged red wine like a Cabernet Sauvignon or Chambourcin and pair it with a big, hearty cheese like sharp cheddar or aged Gouda.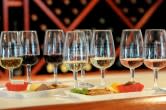 The second way of pairing is to try contrasting flavors that will help complement both the wine and cheese. Start with a wine such as Clover Hill's Riesling or De Chaunac that feature a hint of sweetness and fruity, fresh flavors. Serve it with a cheese that has a touch of heat like a Colby-Pepper Jack. Sweetness and heat are contrasting flavors, but bring out the best in both the wine and food. One of my favorite pairings is to take a rich, sweet dessert wine like Vignoles and pair it with a pungent blue cheese. Again you have contrasting flavors, but it's absolutely delicious.
If this is all starting to sound like too much to handle, I have a couple solutions to make wine and cheeses pairings easier. First option, throw yourself a little wine and cheese party. Select three different wines (preferably local :)) and pair them with three to five different cheeses. Do the tasting yourself and see what is good together. The beauty of this is there is no right or wrong answer, and you will have fun tasting.
The second option is to join the Lehigh Valley Wine Trail for their Spring Wine & Cheese event on Saturday and Sunday, May 16 and 17. The nine wineries along the Lehigh Valley Wine Trail will each offer a free sampling of wine paired with cheese. This is a great opportunity to explore the beautify of Lehigh Valley, sample locally grown and produced wines, and learn from the winemakers themselves about the perfect cheese pairings. You can find all the information on this upcoming event by clicking here.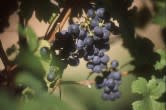 If you would like to know what is in my glass? I have become obsessed with a glass of our (Clover Hill) Turtle Rock Red and serving it with Red Dragon cheese carried at the winery. Turtle Rock Red is made from 100-percent Chambourcin grape, the region's signature wine grape, which offers just a hint of natural sweetness. Red Dragon is a creamy, cheddar cheese with mustard seeds. I find the hint of sweetness in the wine is a delightful contrast to the touch of heat from the mustard seed. Cheers to you and I hope to see you at the wine trail's spring wine & cheese event.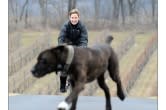 Feel free to visit Kari at the family's winery, Clover Hill Vineyards & Winery in Breinigsville. She is very knowledgeable about her wines and others along the Lehigh Valley Wine Trail and is always willing to help you find the perfect glass of wine and cheese pairing.
Guest Author - Kari Skrip Gavenus, Clover Hill Vineyards & Winery