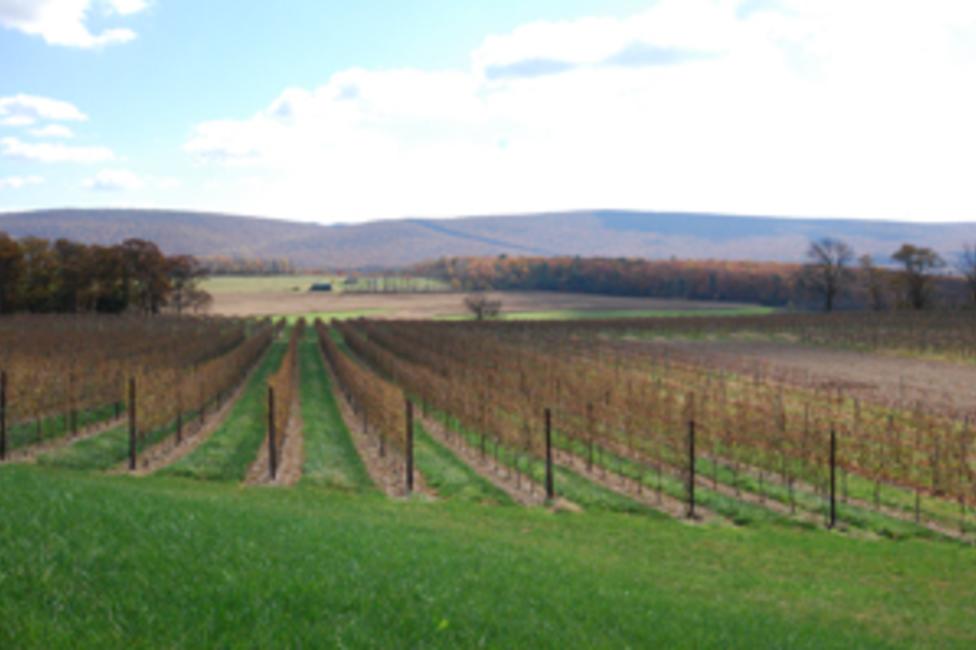 It was Chambourcin weekend on the Lehigh Valley Wine Trail this past weekend and what a glorious weekend it was!  We had absolutely no permanent plans other than some minor projects around the house this past weekend, so when I mentioned to my husband it was Chambourcin weekend he was excited! Of course he was out of his favorite Chambourcin wine from Galen Glen Winery.
We seem to be busy every year on this weekend so this was a special treat for us, and on top of it all, it was a beautiful sunny fall day. With our neighbor friends in tow we hopped in the car and took off for Galen Glen winery in Andreas, PA. The leaves were a little past their prime, more orange colors than red in the trees but still a beautiful show of fall leaves. I would have to say Galen Glen is one of our favorite wineries with a wonderful panoramic gorgeous view!
They have built a pavilion on the side of the tasting room with picnic tables so you can pack a lunch or snacks to enjoy with your favorite bottle of wine as you take in the view. We were also surprised that they had more tables on the downside of the property overlooking the orchards that is where we claimed our spot to enjoy our snacks, wine and view.  Their food pairing for this weekend was Gary's Gourmet Meatloaf drizzled with a Chambourcin bordelaise sauce paired with their Stone Cellar Chambourcin or Cellar Red.  It was delicious, we bought a bottle of each wine and some cheese and crackers and seated ourselves in the sun overlooking rows of grapes with mountains and valleys beyond!
Then with our 2 cases of wine stored safely in our trunk we headed home feeling very relaxed.  There is nothing like sharing an afternoon with wine, food and conversation with friends, while enjoying a beautiful day with a gorgeous view.  So if you find that you have a free weekend day with no plans try to make some time to visit our beautiful Lehigh Valley Wine Trail our wineries are all unique in their own special way!