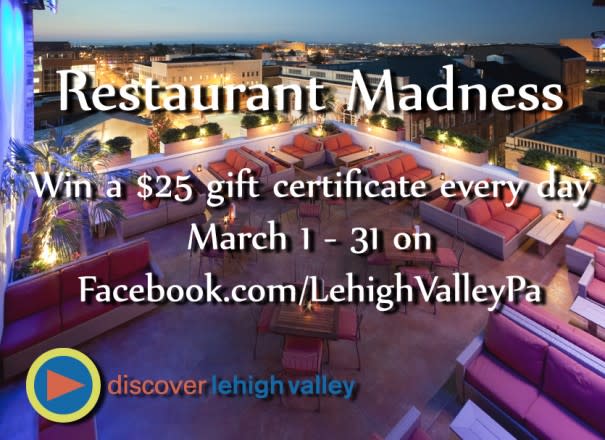 As winter comes to a close and we anticipate spring, one thing comes to mind – March Madness! We are all guilty of filling out our brackets, looking for that upset that no one else predicts, and waiting for Cinderella to find her slipper.
Well, get ready as Discover Lehigh Valley, through the generosity of some of the valley's finest restaurants, is set to unveil our version of March Madness.
Every day throughout the month of March we will be giving away a $25 gift card to a variety of eateries here in Lehigh Valley!
What goes better with basketball, than food and drink? Free food and drink. So, grab a few of your friends and put your gift card to work. Check our facebook page daily for a new "question of the day" and your chance to win and then comment at the bottom of this blog. We will announce each winner at that time. The winner MUST email george@discoverlehighvalley.com within 24 hours to claim their prize.
Perhaps you will be lucky enough to discover a restaurant that you have been longing to try or an old-time favorite.
Don't forget to share the promotion with your friends, and visit our facebook page every day in March at around noon for that day's restaurant. Below is a list of all participating restaurants in alphabetical order. The order in which they will appear during the contest will be at random.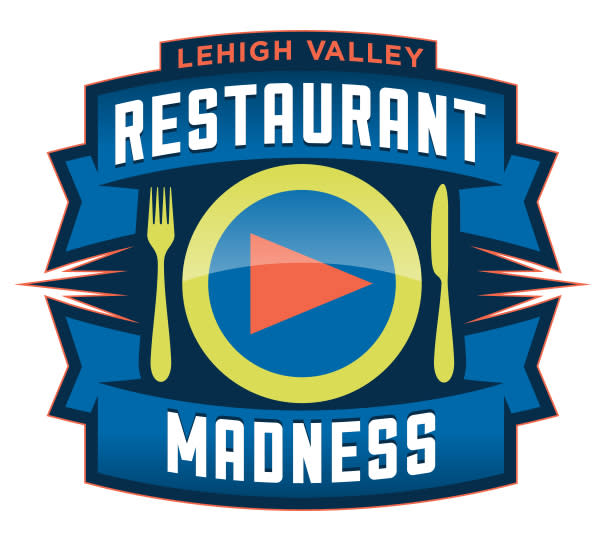 Participating Lehigh Valley Restaurants
Leaf Restaurant Cigar Bar & Lounge
Roosevelt's 21st Allentown or Bethlehem
Sands Casino Resort Bethlehem Restaurants
 Facebook is not associated with this promotion.