As Lehigh Valley is in the midst of a renaissance, the region is still very proud of its history and what continues to be produced here. Let's take a look.
C.F. Martin & Guitar Co. is one of the most renowned names in acoustic guitars and still makes its world‑famous instruments in Nazareth. On their factory tour, you will get the chance to see every precise step of the guitar‑making process, as your guide tells the history of this iconic music maker.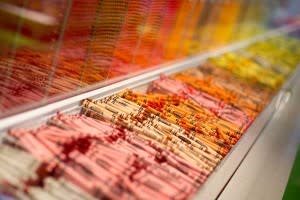 Why not relive your colorful childhood memories or create all new ones at the Crayola Experience™ in Easton's Centre Square? The fully renovated experience is packed full of hands-on activities that will have your young ones captivated for hours.
Be certain to bring your appetite and stop for a bite at Café Crayola and on your way out be certain to create your very own customizable 2-lb. crayon. It might not be as large as "Big Blue," (the world's largest crayon) but it sure will offer a remembrance of your Crayola experience.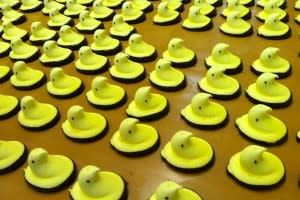 Who isn't a fan of marshmallow PEEPS®? Well Just Born, Inc., the manufacturer of the magnificent PEEPS®, Peanut Chews, Mike & Ikes, and other fine confections, are made right here in Bethlehem. Although they don't offer regular tours, get a feel for how their candy is made at the Just Born exhibit inside the Sigal Museum in Easton. This fun and colorful display will certainly leave you craving sweets. Don't worry you can satisfy your sweet tooth by stopping by the PEEPS® & Company store at the Promenade Shops at Saucon Valley where you are sure to find all things PEEPS® and more.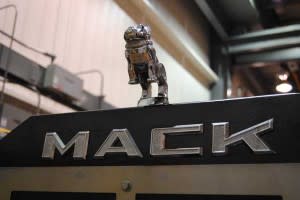 From a nice chewy PEEP to a Bulldog. Make sure you visit the Mack Truck Museum at its customer center in Allentown. This museum is filled with the history of Mack, the evolution of the ever popular bulldog emblem, rare artifacts such as a 1905 bus, old fire engines, and even Megatron from Transformers 3. The museum is open to visitors Monday, Wednesday and Friday from 10 a.m. to 4 p.m. Mack Truck still uses its Macungie based plant along with various other U.S. plants for production of its vehicles. In 2008 Allentown was sad to see Mack's national headquarters move to North Carolina after more than 35 years in Lehigh Valley.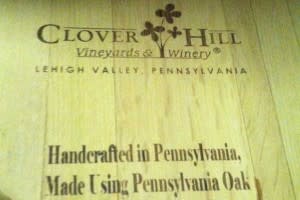 Perhaps a libation is what is calling you? Lehigh Valley has you covered here as well. The Lehigh Valley Wine Trail is home to nine family-owned vineyards and wineries. Its members are committed to growing and producing premium wines. The wineries have brought home the Pennsylvania Governor's Cup 10 times and won numerous regional, state, national, and international awards, including many for wines made from the Chambourcin grape, the only wine grape grown by all nine wineries and the region's signature wine grape. Be certain to check out the trail's website at LehighValleyWineTrail.com.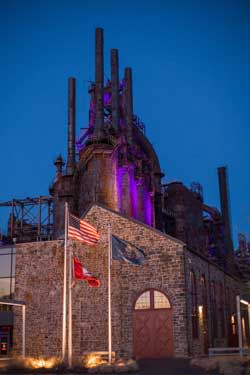 Maybe beer is more of what you fancy? The region has its share of brewers too, all of which can be found on the Lehigh Valley Ale Trail. Easton is home to Weyerbacher Brewing Company. This is a great place to learn a little more about how beer is made, and the ability to sample some beers is always an added bonus. Tucked back off of Line Street, the brewery is accessible from I-78. The Visitors' Center is open Monday - Saturday, noon - 7 p.m. Full tours are offered on Fridays at 5:30 p.m. and Saturdays at 1, 3 and 5 p.m. Allow about 45 minutes for each tour.
And last, but definitely not least, be certain to learn how one of Lehigh Valley's past chief exports was made. The Along the Lehigh River: The Rise & Fall of Bethlehem Steel Tour is conducted Saturday and Sundays at 1 p.m. at the Bethlehem Visitors Center at SteelStacks.™  This tour offers insight into the history of one of the largest producers of steel in the world as you walk the grounds of the former Bethlehem Steel plant with your tour guide. Reservations are required, so book them early to guarantee your spot.