After years of waiting, months of construction, and weeks upon weeks of buildup, the puck finally drops tonight, Friday, October 17.
The Lehigh Valley Phantoms will take the ice for the first official home game against the Adirondack Flames at 7:05 p.m. and Allentown will truly never be the same.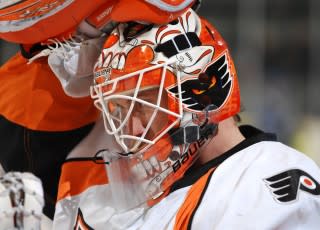 While fans have already been treated to concerts by The Eagles, Tom Petty, and Judas Priest, the Phantoms have always been the long-awaited attraction. The Philadelphia Flyers affiliate have already played a few pre-season home games that have drawn fans from all over the region, probably including some Wilkes-Barre/Scranton Penguins fans who want to see the coolest arena around.
And now, tonight, the PPL Center's crown jewel is set to kick off their inaugural season in fantastic fashion with planned pre-game festivities and a special "Orange Out" with every fan in attendance receiving a special commemorative shirt.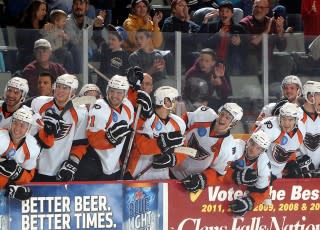 If you're heading to the game tonight, be sure to use the Allentown Parking Authority's special web app that provides real-time parking updates in the city parking decks.
Visit www.AllentownEventParking.com to find exactly where you should park based on price, and from which direction you're coming into town.
When the puck drops tonight it will mark an exciting new phase not only for Allentown, but the whole Lehigh Valley. We hope to see you there or at any of their upcoming home games!
Go Phantoms! Head here to purchase tickets.