Super Bowl XLVIII will be played at MetLife Stadium in East Rutherford, NJ on Sunday, Feb. 2, and what better place to stay for the big game than right here in Lehigh Valley?
Here are a few reasons why Pennsylvania is the hot spot for Seattle Seahawks and Denver Broncos fans leading up to, and just after, someone takes home the Lombardi Trophy.
[caption id="attachment_18226" align="alignright" width="224"]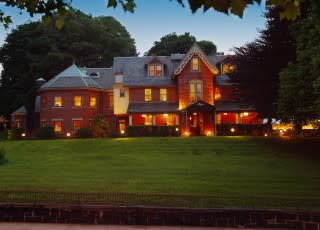 Sayre Mansion B&B[/caption]
1. Lodging Price: Lehigh Valley hotels, motels, and bed & breakfasts will have much cheaper rates than those immediately surrounding Super Bowl ground zero. So, why pay an exorbitant amount when similar quality lodging is just a short trip away.
2. Transportation Arrangements: Lehigh Valley is just over an hour away from MetLife Stadium and there are numerous local transportation options that make getting to the game as simple as sitting back and relaxing. Local transportation companies to check out include: Trans-Bridge Lines; Bieber Tourways; J&J Transportation, and Easton Coach Company.
[caption id="attachment_18229" align="alignright" width="224"]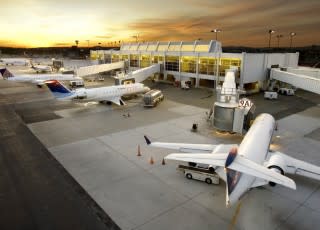 Lehigh Valley International Airport[/caption]
3. Lehigh Valley International Airport: Do you realize how crowded New York City area airports are going to be leading up to and after the Super Bowl? So do we, that's why we recommend looking into Lehigh Valley International Airport's service. It is conveniently located not only to local hotels, but also to Route 22 and Interstate 78, both main thoroughfares to the game.
4. Fine Dining: Allentown, Bethlehem, and Easton all have fine dining establishments to rival any New York City restaurant. Not to mention a bevy of bars and pubs that specialize in craft beers such as Bethlehem and Allentown BrewWorks, Two Rivers Brewing Company, and Porter's Pub.
[caption id="attachment_18231" align="alignright" width="224"]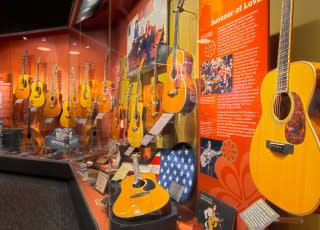 C. F. Martin & Co.[/caption]
5. Other fun: Hey, you may only be up here once, why not visit what makes Lehigh Valley recognizable? C.F. Martin & Co. offers tours of their wonderful guitar factory; Moravian Book Shop is the oldest continually running book shop in the nation; and America on Wheels offers some of the most iconic cars to ever grace America's highways and byways.
So, come discover Lehigh Valley and enjoy all there is before and after Super Bowl XLVIII.