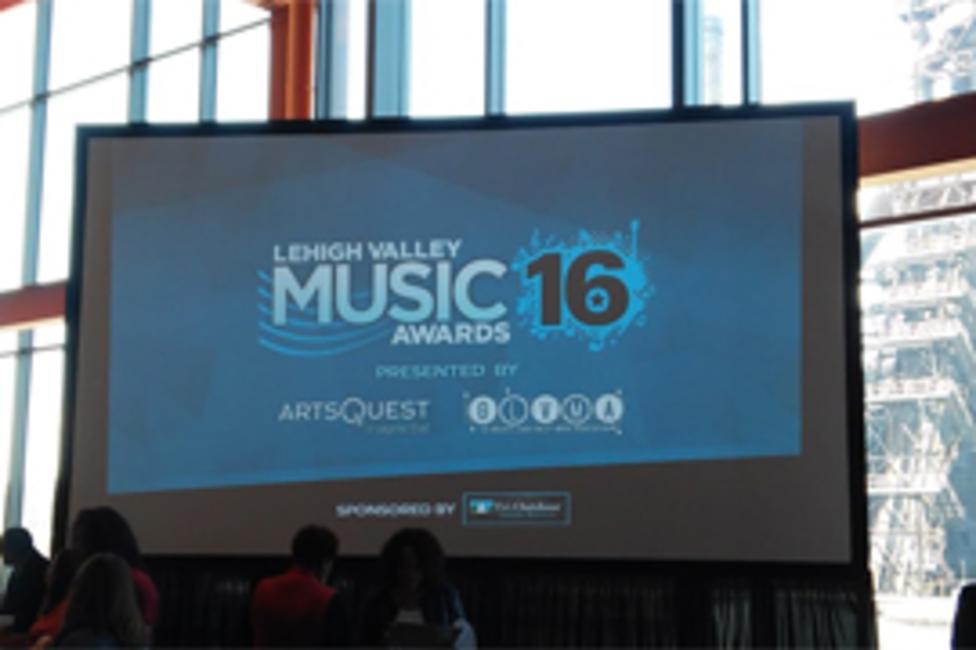 On Sunday, George Wacker and I had the honor of presenting several awards at the 16th Lehigh Valley Music Awards.  I wanted to make some observations.  Many awards went to musicians that I have heard on a regular basis throughout Lehigh Valley.  Dave Fry, Sarah Ayres, James Supra, Craig Thatcher, Large Flowerheads and Tower Suite have shown an incredible ability to grow and expand their musicianship.
The next generation, and I am less familiar with some of them, performed extremely well at the awards ceremony.  We heard many genres of music and the quality was astounding.  One thing that impressed the crowd was Dave Fry's mentorship of a group of very young musicians known as No Pressure. They performed very well and proved that there is always a new generation ready to step up.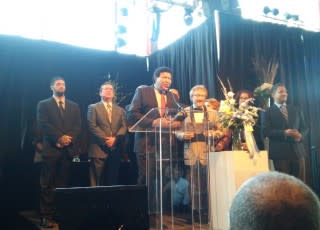 The breadth and depth of musical talent here in Lehigh Valley is outstanding.  While classical music was not a large part of the awards program, we have incredible talent there as well.  As a long-time resident of Lehigh Valley, it is frustrating to hear many local residents say that there is no quality music here in Lehigh Valley. They must not get out much!
Lehigh Valley has seen a substantial increase in the number of facilities available for listening to music – both indoors and outdoors.  We are also fortunate to have a committed cadre of musicians with a passion for music, a commitment to professionalism and a willingness to take younger musicians under their wings.  The music scene in Lehigh Valley has come of age.  More Lehigh Valley residents need to recognize what many Lehigh Valley visitors appreciate.
Congratulations to all the winners, including the inaugural Discover Lehigh Valley "Discovered" new artist, Cedar Green.  We look forward to our continued relationship with the Lehigh Valley Music Awards. Now get out and listen to some live music!