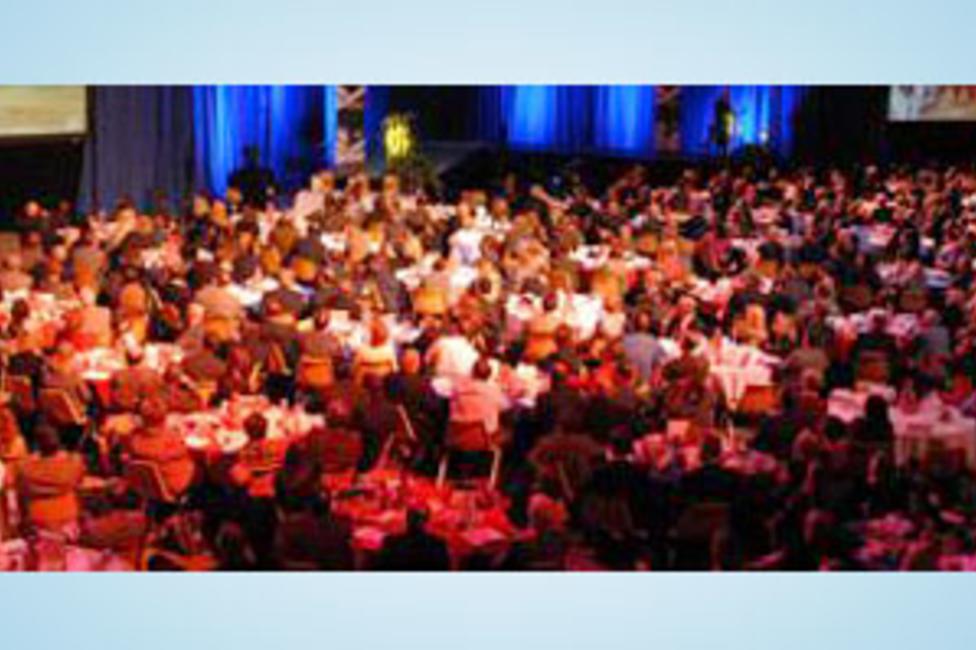 This blog post is hot off the press. I just got back to the office from the Greater Lehigh Valley Chamber of Commerce Annual Meeting & Awards. I haven't seen so many suits in a room since…well, last year's event. Let's just say it would make many a dry cleaner smile. Lunch is served but that's not the reason local business leaders pile into Stabler Arena every year. It's all about the networking.
With almost 1,000 people in attendance it is amazing how few people are new faces, maybe that's because I've been going to this Election Day event for nine years. After much coaxing by the chamber staff, eventually everyone takes their seats and digs in to their boxed lunch to see what "culinary delights" are inside. Like I said, the lunch isn't why we go.
Adding to the fun this year was a contest sponsored by Joe Brake from the Coca-Cola Bottling Co. of the Lehigh Valley. If you knew how many Lehigh Valley Iron Pigs home games were sold out you could post the answer on their Facebook page and be eligible to win an expense paid trip to the San Diego Zoo to visit the polar bears. I tried to find the answer on my smart phone, but it wasn't obvious and I didn't want to keep searching while the awards were presented. I don't feel too bad…only 10 people came up with the correct answer, 229 out of 279, right?
Nine different businesses and individuals were awarded for their long standing service to the chamber and to the community, all well deserved. By the end of the program you can't help being reminded how great a place Lehigh Valley is in which to work, live and play.
I'm sure the chamber staff is breathing a sigh of relief now that their big event is over. It takes a lot of hours to organize such a show and they pull it off every Election Day. As always, the last message broadcast is "GO VOTE". See you all next year!