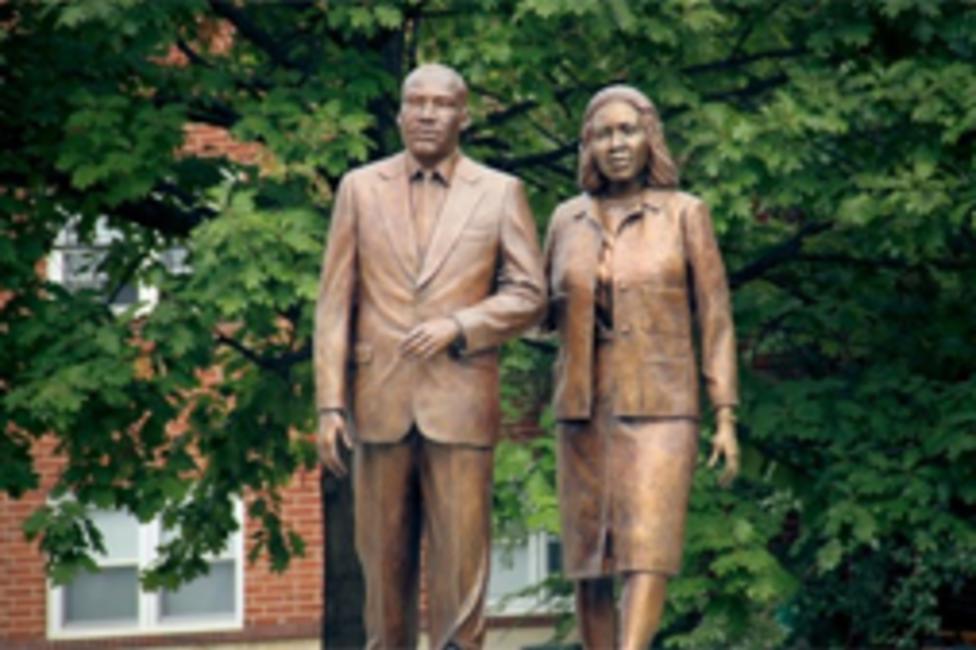 As January comes to a close, Lehigh Valley welcomes the month of February and "Black History Month." Also known as African-American History Month, this annual observance in the United States pays particular attention to these important people and events that shaped black history.
In 1926 historian, author, journalist, and originator of the Association for the Study of Negro Life and History, Carter G. Woodson, announced the forerunner to "Black History Month," "Negro History Week."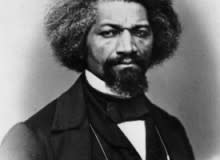 Woodson who was one of the first scholars to study African-American history is often referred to as the father of black history and chose the second week of February to coincide with the birthdays of Abraham Lincoln on February 12 and Frederick Douglass on February 14, two significant dates black communities have celebrated together since the late 19th century.
Initially the week was recognized to encourage the coordinated teachings' of American Black history in the nation's public schools, and to ensure the physical and intellectual survival of the race within society. Met with a less than great response, the event was still regarded by Woodson as one of the most fortunate steps ever taken by his association, and he planned to repeat this event annually.
By 1929 Woodson and his association had made the event known to most state's teachers and distributed official literature associated with the event. "Negro History Week" this time around was met with much greater enthusiasm, prompting the creation of black history clubs, an increased interest among even more teachers, clergy, and from progressive whites. Popularity throughout the following decades increased so much that most mayors across the United States endorsed it as a holiday.
As years passed and interest in black history continued to grow in popularity, the expansion of "Black History Week" to "Black History Month" was proposed in February 1969 by the leaders of the Black United Students at Kent State University. The first celebration of the "Black History Month" took place just one year later, in February 1970 at the university.
Six years later as part of the United States Bicentennial, the U.S. government officially recognized "Black History Month," with President Ford urging Americans to "seize the opportunity to honor the too-often neglected accomplishments of black Americans in every area of endeavor throughout our history."
Here we are almost 40 years later, and times have definitely changed for the better. There is so much more involvement from associations, organizations, and communities all promoting a common message, spreading awareness, facilitating discussions, getting  people involved, and encouraging  people to meet one another, and share their experiences. After all, we are all Americans, not just Black, white, Asian, or other ethnicity, WE ARE ALL AMERICANS.
There are some signification events happening in Lehigh Valley to mark "Black History Month, so please check out our calendar of events. Here are just two of them, plus a special memorial that I would like to bring light to.
The Lehigh County Historical Society and the Lehigh Valley Heritage Museum are set to sponsor "African-Americans in History." The program is being held in conjunction with "Black History Month," and pays tribute to the many achievements of African-Americans in every field.  "There is no better or more appropriate time to explore the major impact African-Americans have made on U.S. history," said Joseph Garrera, Executive Director of the Museum. "Their role, which has frequently languished in obscurity, must be celebrated; it must never be forgotten." For more information on this great exhibit, visit http://goo.gl/bs7ttD or the Lehigh Valley Heritage Museum's site for more details.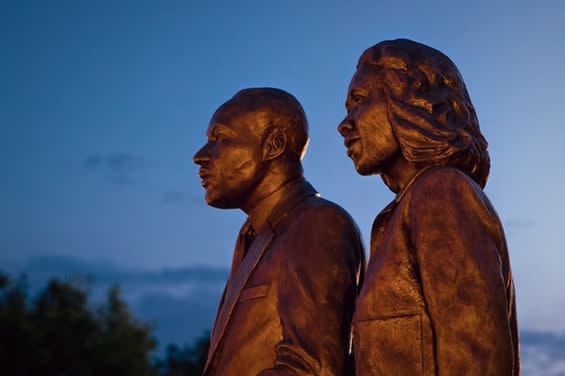 Also, The Allentown Art Museum of the Lehigh Valley presents Interventions in Printmaking: Three Generations of African-American Women. This exhibition includes artists' works from throughout the United States and the African diaspora who have brokered new technologies and methods to printmaking while tackling issues pertaining to history, identity, and politics. For more information on this exhibit visit http://goo.gl/LmDWxs.
Last, but definitely not least is the Martin Luther & Coretta Scott King Memorial Project of the Lehigh Valley. The organization started to commemorate the life and continue the work of Dr. Martin Luther King Jr. & Coretta Scott King, by developing programs and initiatives to honor the King Family and address issues of civil rights, world peace, and economic equity for all. Perhaps the largest tribute to the King's is the memorial the organization unveiled on MLK day in 2011.
The statue sits at the Harry A. Roberts Plaza on Union Street & Martin Luther King Drive in Allentown. This memorial site is the only in world to have a statue memorial dedicated to both Dr. Martin Luther King Jr. and his wife, Coretta Scott King.