The 70th Annual Kutztown Folk Festival returns from June 29 - July 7, 2019. This annual nine-day celebration of Pennsylvania Dutch culture is America's oldest folklife festival. 
Experience the region's unique heritage and enjoy authentic folklife demonstrations, artisan crafts, children's activities, antiques, PA Dutch delicacies, and six stages of live entertainment. The Kutztown Folk Festival is widely recognized as a must-see experience.
New for 2019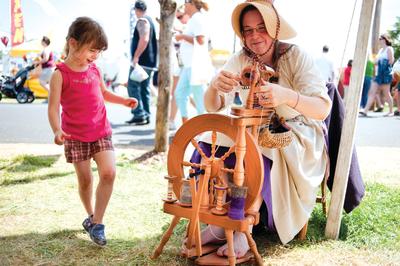 Visitors will be treated to a variety of new musical acts while still enjoying many of their favorite longtime performers. Appearing opening weekend will be the Philly German Brass Band complete with their ten-foot long alpine horn. Don't miss Stella Ruze, a Philadelphia-based artist, as they take to the main stage. This vibrant Americana folk band has been described as "something at the intersection of folk, jazz, and pop."
Opening weekend will see the first of five daily performances by Germany's own "New Platz" band. New Platz is part of the cultural exchange "Wunderbar Together, Germany and the U.S." Closing out opening weekend is Steel Creek, one of the region's most popular country bands.
Mid-week celebrations take place July 4 with the annual festival parade followed by Dave Kline & the Fourth of July Band. Friday July 5 marks the festival's "Friday Night Happy Hour" where all visitors can enjoy $5 admission after 4 p.m. Swing band favorite Crash Gorden & Debra Dynamite and the Showdown at the HoeDown are featured.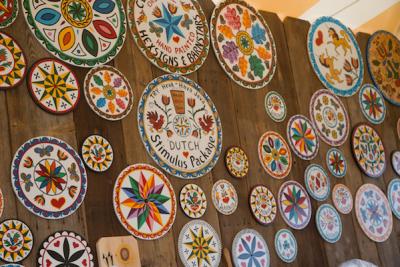 Other new and returning stage highlights include The Sauerkraut Brass Band, Cat Elwell & Saucony Creek, Ed Goldber & Odessa Klezmer, The Jay Players, Yingling Porter on Tap, Butch Imhoff's Acoustic Roadshow, Doug Madenford, and  Boulevard Express. 
Seminar stage highlights include daily presentations on hex signs, spirituality, and dialect humor. Don't forget the Liar's contest!
The children's stage will again be standing room only as the Hanna family presents their famous  puppet shows and newly developed magic act. Joining the Hannas throughout the day is Marty's Miraculous Flea Circus. 
With five stages of continuous entertainment and dozens of other features and attractions, visitors are encouraged to visit the festival's newly enhanced day-by-day, hour-by-hour schedule at www.KutztownFestival.com/calendar.