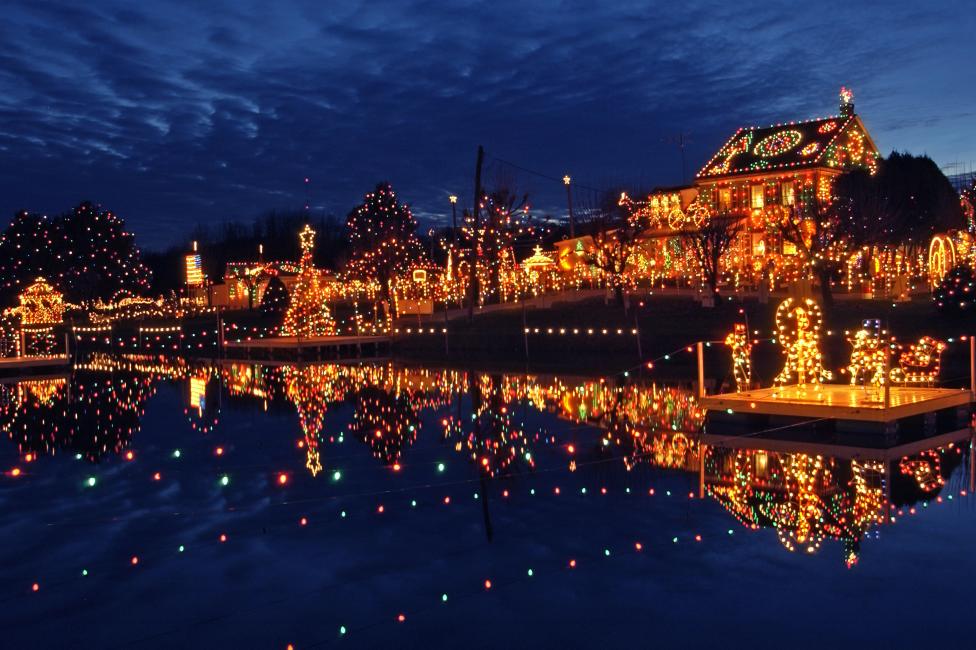 It was Black Friday. Most people would be out shopping until they drop. Not me though. I try to steer clear of stores that day. I did manage to muster up four generations (grandmother, mother, sister-in-law and niece) of my family to make a trek to Koziar's Christmas Village though. From Allentown it took me a little less than an hour to get to Bernville, Pa., to see what has been dubbed "The Greatest Christmas Display in the U.S.A."
On our drive through the countryside in the dark, we prepared ourselves by playing Christmas music. I was hoping that this trip was going to give me the holiday itch to get my butt moving on decorating and shopping. None of us had ever been to Koziar's before so we had no idea what we were in for. As soon as we crested the last hill before hitting the place, all five of us had the Ahhhhhhhhhh moment. We were all amazed at this spectacular sight that we were about to embark on.
It all began in 1948 on a 300-acre farm located in the valley set between the hills. William Koziar and his wife, Grace, continued to add to their holiday decorations to the point that today there are more than a half million lights on display. They used chicken coops and exterior buildings to create unique scenes representing everything from Raggedy Ann and Andy to the Wizard of Oz. There are numerous cutout characters and music playing from every corner of this unique attraction. The multiple buildings each had something unique including an actual Santa Claus, hot chocolate and other food items, gifts to purchase and there was even an artist signing her handmade nutcrackers. Today, the kids of the family have taken over and they continue to make it a great experience for old and young alike.
The only thing missing that night was a little snow on the ground to reflect some of the lights, but the pond did a great job of showing some of that. Have you visited Koziar's Christmas Village before? I know a bunch of people make it a yearly family tradition. What are your family traditions?