Ready or not—here comes 2016! Forget New Year's resolutions this year. Instead, create your own bucket list to keep yourself active and adventurous. Have you always wanted to hike Bake Oven Knob or go racing at Lehigh Valley Grand Prix? Simply add it to your list and make 2016 your best year yet. We've included some suggestions to get you started.
The Velodrome Get in the Olympic spirit with a trip to the Valley Preferred Cycling Center, more commonly referred to as the Velodrome. With 2016 being an Olympic year, the top cyclists in the world will be traveling to Rio de Janeiro in hopes of earning an Olympic medal. Americans that do not make the Olympic team will meet at the Velodrome in Trexlertown for the 2016 National Championships. Because of the low number of Olympic qualifying spots, there will still be plenty of top U.S. athletes here in T-Town.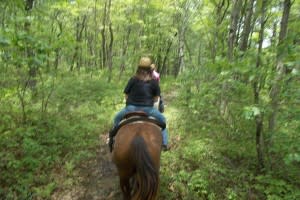 Horseback Trail Rides at Jacobsburg State Park We highly suggest visiting Jacobsburg State Park in Wind Gap if you're in the mood to explore. While hiking or biking the trails is certainly an option, why not relax while taking in the views? Jacobsburg Horseback Trail Rides allows you to experience a scenic trail ride all while on the back of a horse. Observe wild life and beautiful scenery as you journey through 1,000 + acres of trails.
L.L. Bean's Outdoor Discovery School This summer, take the time to relax by the lake. If you've never experienced the adventures of kayaking or paddle boarding, you must take one of the classes at L.L. Bean's Outdoor Discovery School. Classes are held at Nockamixon State Park daily during the warmer months, and there are a variety of other courses throughout the year.
Buddy V's Sands® Bethlehem is adding another celebrity chef to its lineup on the casino floor. Buddy Valastro, better known as the "Cake Boss," will be opening Buddy V's in place of the closing of St. James Gate. This new Italian restaurant is set to open in Spring 2016. Without a doubt this is a place we'll have to try.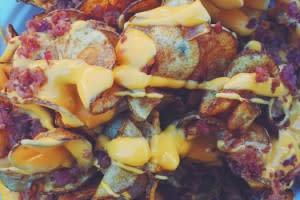 Easton Farmers' Market The Easton Farmers' Market has some of the best annual culinary festivals around, and that's why this makes it on our bucket list. Garlic Fest in October and Bacon Fest in November are two of our favorites. These days are filled with the most delicious foods that you do not want to miss. Speaking of Easton and food, we cannot wait to explore the Easton Public Market that is set to open in early 2016. The market will feature numerous vendors, chefs, and farmers who are passionate about their craft, similar to the concept of Reading Terminal Market in Philadelphia.
Lehigh Valley Ale Trail If you're a craft beer lover, you may be looking for a new spot to enjoy a brew. The Lehigh Valley Ale Trail is your tool to finding all things craft beer. These bars and pubs have upward of 60% of their taps consistently dedicated to craft brews. So, whether you're looking for a new pub, brewery tour, tasting, or all of the above—discover it all at LehighValleyAleTrail.com.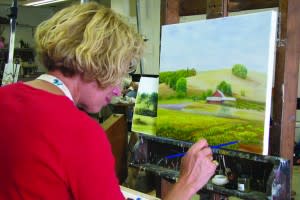 Baum School of Art Looking for some one-of-a-kind decorations for your office or home? Here is your chance to make your own! Get in touch with your artistic side this year by taking a class at The Baum School of Art. The options are endless with ceramics, drawing, illustration, jewelry, painting, sculpture, and more. Beginner to advanced students are welcome!
Bethlehem's 275th Anniversary Head to the community celebration outside of the ArtsQuest™ Center at SteelStacks™ to celebrate the city of Bethlehem turning 275. During the celebration, Bethlehem will honor its very own residents who have received national recognition in the fields of armed services, business, education, health, journalism, the arts, and sports. You should also mark your calendars for April 16, 2016 when Hotel Bethlehem will host the Anniversary Ball to kick off the celebrations.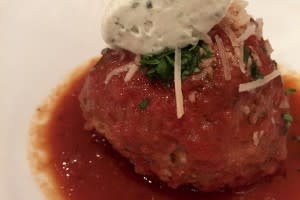 Progressive Dinner A progressive dinner is an occasion where the various courses of a meal are eaten at different locations. If you'll be in the downtown Allentown area, here are some suggestions to give you an idea as to how it works. Stop in to Allentown Brew Works to try their beer and cheese soup, then head down to Centro for their meatball antipasti. The options are endless for an entrée—some suggestions are Bay Leaf, The Hamilton Kitchen and Bar, Roar, or Grain. For dessert, hit up The Dime for their Pennsylvania Chocolate Tasting. Now that's a meal!
The Mill Since the opening of The Mill this year, we've heard nothing but good things. Treat yourself to a night of fun with retro-industrial-themed mini golf, ultra-immersive laser tag, and arcade games. After you've burned off copious amounts of calories with all of these activities, snack on some food from their indoor food truck featuring pizza, nachos, wings, and more! Host a birthday party here and you'll be parent of the year.
The adventures are endless here in Lehigh Valley. How will you be spending 2016?