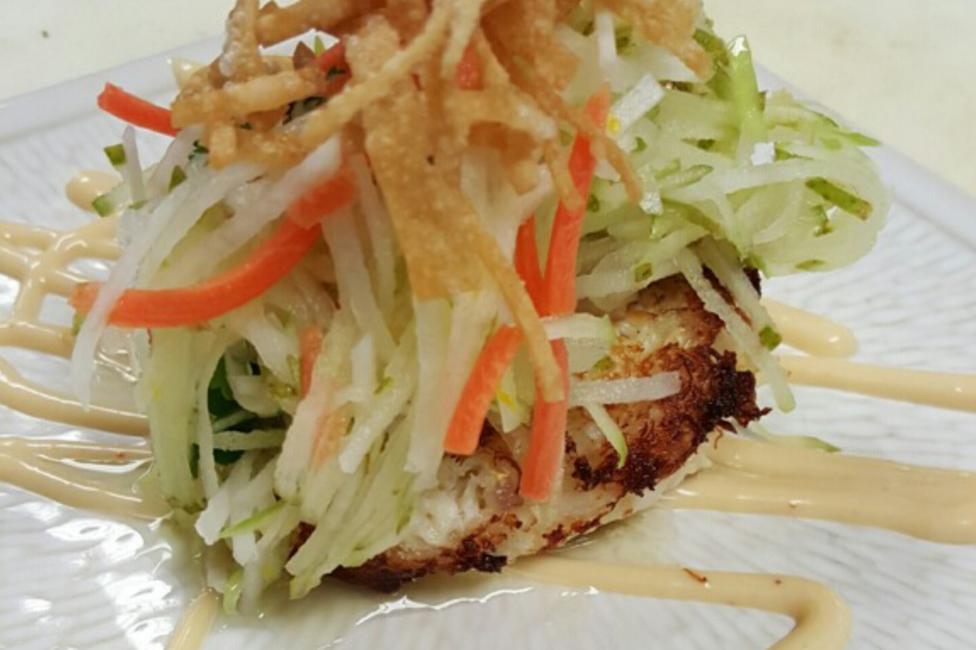 Ingredients:
1 lb. jumbo lump crab meat 3 Tbsp. diced red onion 2 tsp. green onion, finely chopped Juice of 1/2 lemon 1/2 cup mayo 1 tsp. wasabi paste 1/2 cup Panko bread crumbs
Directions:
Mix all ingredients well, except bread crumbs. Add in bread crumbs and mix again.
Form crab cakes. Let rest for 30 minutes.
Sear in pan 3 - 4 minutes until golden brown. Flip cakes over and repeat.
Finish at 400 degrees for 15 minutes.
Top with pear & jicima slaw, crispy wontons, and a sriracha aioli.
Enjoy!