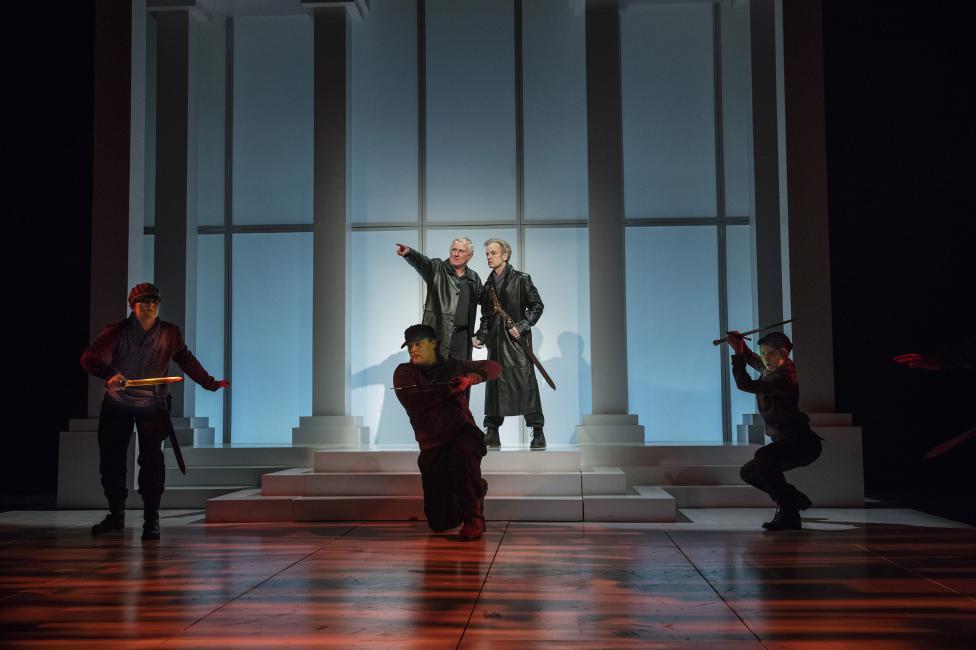 As the string quartet finishes on the greens, I take the last sip of my wine; it is a beautiful evening here in Center Valley, PA.  Like so many others, we are here for the opening night of Julius Caesar for the 25th season at Pennsylvania Shakespeare Festival.
Energy is high as we enter the small, intimate Schubert Theatre. The theater is beautiful with only 187 seats, making no bad seat in the house.  As the director, Patriuck Mulcahy, exits the stage after his welcome remarks, the audience becomes anxious. The tale begins and you immediately step into the streets of Rome cheering on glorious Caesar as he is paraded around over his victory.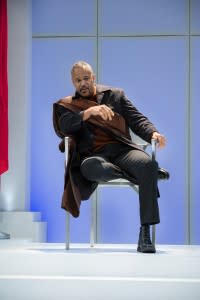 The pure talent on stage enters and you see the small cast bring the play to life. The cast uses body language to paint the image of the Shakespearian times. The language is clearly understood as the actors' move from scene to scene.  Making this a must see of the season.
Julius Caesar, played by Emmy-nominee Keith Hamilton Cobb, has just returned from his victory over Pompey and the people want to praise him. Mac Anthony, played by Spencer Plachy, offers him the crowd multiple times and referees each one during the parade through the streets. Not everyone finds this act as humble and begin whispers of a fear of Caesars growing power. Cassius and Brutus begin their plan to join forces with Decuis Brutus, Cicero, Casca, and few others to assassinate Caesar on the Ides of March. Caesar is warned by many omens but refuses to see and ultimately pays the price. Keep your friends close, but your enemies closer.
If you are worried about the Shakespearian language, every performance is preceded by a "Prologue" which allows the audience to join the PSF staff for a free informal discussion about the play, 45 minutes before curtain is called.
Performances are Wednesdays, Thursdays, Fridays, and Saturdays at 8 p.m., prologue starting at 7 p.m.; Sundays at 2 p.m. Julius Caesar continues through July 17 at Schubert Theater of the Labuda Center for Performing Arts at DeSales University.
Learn more about the full season offered by the Pennsylvania Shakespeare Festival by visiting their website.