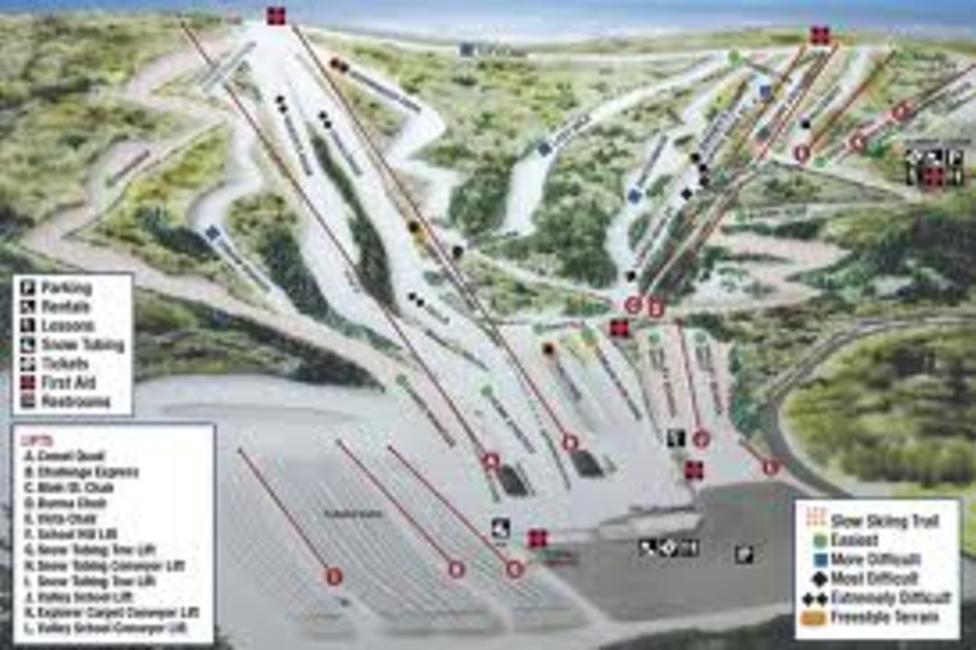 Recently, as part of a work project, I had the luxury of taking a ski lesson at Blue Mountain Ski Area. The last and only time I've gone skiing was back in the fifth grade, yet I wasn't nervous. After speaking with a few individuals on staff, the verdict was in; skiing is just like riding a bike. They were right and good thing because the older you get the more likely you are to shatter like glass when you fall…ok I'm not that old, not even close, that only happens when you're 90 or older.
The staff is knowledgeable and very friendly, so it's easy to get yourself set up and situated for the first time. In the rental shop, there are several computers to enter your information and like a maze you quickly make your way through grabbing boots, skis and poles.
Blue has a great learning center offering private lessons which last approximately 90 minutes, but better yet, they offer "station teaching." There are three stations that you can stay at until YOU feel comfortable and confident in your skiing abilities.
I was there with another colleague who had never skied before, so station skiing was more my speed. Both of us could be on the mountain, learning how to ski, at the same time, but at our own pace. As I learned to ski there were people of all ages out there with us. It's amazing to see these little peanuts (small children) whipping around. No fear I tell ya. As soon as I got the hang of stopping I moved onto turning and left my colleague behind. Before I knew it I was heading down the hill, practicing my sweet moves. Only once did I say out loud "this isn't going to end well." However, it ended just fine, still on my feet, didn't take anyone out.
We were out there for over two hours before my colleague forfeited all skiing rights and we went home. Now I know it hasn't been the best ski season, but don't forget, just because there isn't snow in your back yard, doesn't mean there isn't snow on the mountain. There's still time. Grab your family and/or your friends and head to one of Lehigh Valley's ski mountains.